Testking Video Courses
Complete Video Courses are perfect for those seeking a comprehensive, affordable exam-preparation package. Specializing in CompTIA, Microsoft and VMware certifications, these packages ensure a successful IT career. Labs are brought to you in a form of online tutorials with explanations, graphs and images.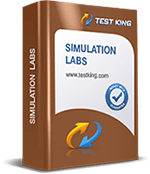 Virtual boot camp on your PC
Test your knowledge
Build your troubleshooting skills
Learn about the hardware and software you'll face every day
Available Online in seconds
See Samples of Video Courses
Our Complete Video Courses will to solidify your existing knowledge, and take you step-by-step through everything you need to know. Complete with introductions, lab scenarios and tutorials, these labs are the competitive advantage you need to succeed in the IT world.