Need a New Camera? Check Out Our Digital Camera Buyers Guide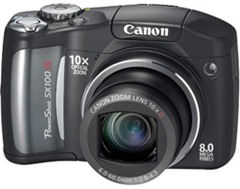 Digital cameras are amongst the most sought after gadgets. Right now, there are hundreds of digital camera manufacturers, offering thousands of models and with the vast array of digital cameras, it is often difficult for the consumer to pick the best model that he or she can afford. Most of us need cameras, which are easy to use, take excellent quality photos, shoot decent movies, and are small enough to fit in a shirt pocket. Of course, there are photographers, who take shooting pictures far more seriously and are after high-end models that offer better performance and have more features than the average point-and-shoot camera. Before buying a digital camera, you need to determine your own needs and decide if you are going to use the camera only on your next vacation, if you are more likely to take indoor pictures, or if you need a top of the range camera, which you can use with different lenses to take pictures in different shooting conditions. Once you have decided on the camera type, your budget, and your own needs, it is time to take a closer look at the different models' specifications and pick the right one.
Resolution
The resolution, which is measured in megapixels, is one of the top selling points of many manufacturers, but the truth is that higher resolution does not always guarantee better pictures. Most cameras today come with high enough resolution, but only when this resolution is coupled with high quality sensor and lens it could make a significant difference. On the other hand, higher resolution is a must if you intend to print out your photos as large posters.
Optical zoom vs. Digital Zoom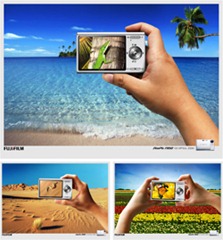 Optical zoom is the one that deserves consideration as it measures the increase of the focal length of the lens. The optical zoom is the measurement, which identifies the "real" magnification that the camera is capable of, while the digital zoom is achieved by taking the photo and cropping it, which typically degrades its quality significantly.
Storage
Most digital cameras today come with built-in memory, which could hold a few high-resolution photos only. However, they also have a separate card slot, which takes external memory cards that extend the camera's storage and allow the users to shoot all day long, without having to worry about running out of space. The most widely used external memory cards are SD (Secure Digital) and SDHC (Secure Digital High Capacity), where the SDHC cards typically have higher capacity and guaranteed transfer rate as well.
Battery Type and Life
Almost all older digital cameras use AA batteries, which although readily available and inexpensive are drained quickly and had to be replaced quite often. Purchasing a camera with rechargeable nickel metal hydride or lithium ion batteries will save you time and money in the long run, but carrying a spare battery (or batteries) is always recommended.
Video Mode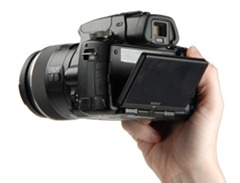 Even most of the budget digital cameras come with video recording mode, but if you intend to shoot plenty of videos, then you would want to make sure that your camera can deliver. When looking into the camera specs, find out if it comes with video zoom, what file format are the video files saved as, and if the quality of the sound is adequate. In addition, you should consider a model, which has decent image stabilization and which allows you to use autofocus while recording movies. Keep in mind that unlike the point and shoot digital cameras, many of the DSLRs do not have video recording mode, but the ones that do, typically record videos in high definition and deliver outstanding video quality.
Menus and Ease of Use
This is another factor, which many consumers easily overlook. If you purchase a top of the range digital camera, but have to spend a long time, searching for even the basic shooting options, then you have made the wrong choice. Many of the latest models come with touch screens, which allow you to access the menu immediately, and some menus have icons and on-camera help guides that can help you find and use every option in matter of seconds.
Startup Time and Shutter Lag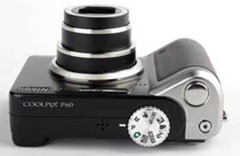 Some of the budget cameras could be quite slow, which is not necessarily a major disadvantage if you intend to use them on your holiday. However, if you need speedy performance, then the startup time and the shutter lag are quite important. If you intend to shoot fast moving subjects or you want to be able to take a number of shots in quick succession, then check out if the camera comes with burst or continuous shooting mode and find out how many pictures per second these modes take.
Manual Settings
Most point and shoot digital cameras come with automatic shooting mode, which either analyzes the shooting condition on its own or allows you to choose amongst a number of predefined scene modes. The automatic settings could work quite well for most people most of the time, however, if you have to take a photo in challenging shooting conditions, then being able to pick some of the settings such as white balance or exposure manually could make all the difference.
Interfaces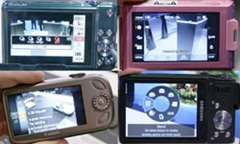 Most digital cameras come with video and audio cables and USB ports, allowing you to connect them to your TV and preview the pictures and play back the movies, or upload the files to your computer. Some of the latest models come with mini HDMI cables, which can be connected to HDTV and other HDMI-ready displays, and some cameras have wireless capabilities, enabling you to send the photos directly to your computer, laptop, printer, or mobile device.
Size, Weight, and Appearance
Sleek design is always a plus and so are a small size and minimal weight. If you are after a DSLR camera, then you would have to put up with the extra weight and bulkiness, but they allow you take professional photos and use interchangeable lenses. The compact digital cameras on the other hand can be slim, elegant, and very light and yet pack great features, offer decent zoom, and deliver excellent performance.
Buying a new digital camera can be an intimidating thing if you are unsure of what you need or what you are looking for. This article was intended to help explain some of the lingo involved with digital cameras. Please feel free to ask any questions in the comments.