Pass CCIE Service Provider Certification Fast
Latest CCIE Service Provider Video Course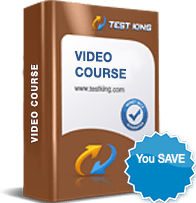 $4.00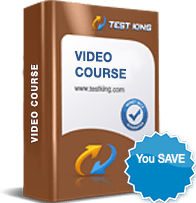 $4.00
350-501 Video Course is developed by Cisco Professionals to validate your skills for passing Cisco Certified Internetwork Expert Service Provider certification. This course will help you pass the 350-501 exam.
253

lectures with real life scenarious from 350-501 exam

Accurate Explanations

Verified by the Leading Cisco Certification Experts

90 Days Free Updates

for immediate update of actual Cisco 350-501 exam changes
CCIE Service Provider Certification Info
CCIE Service Provider is one of the expert-level certifications offered by Cisco that you can obtain in order to prove your level of expertise in using complex service provider solutions. This certificate includes two qualification exams that measure your practical skills in performing the needed tasks throughout the whole network lifecycle and technical knowledge of core service provider technologies and service provider infrastructure. To get certified, you need to pass these two prerequisite tests with high scores.
If talking about the requirements that the potential candidates need to meet before going for this certification path, it is important to mention that there are no formal prerequisites. You just need to have a deep understanding of the topics of both exams to know which concepts are covered. Besides that, it is recommended that the learners have 5-7 years of hands-on experience to understand the covered concepts. Thus, you need to know how to design, deploy, operate, as well as optimize service provider solutions and technologies.
Exam Details
Cisco 350-501 is the first exam that you need to deal with to obtain this expert-level certificate. It covers the details of the implementation and operation of Cisco service provider network core technologies and contains about 100 questions. You will be given 2 hours to clear all of them and get the passing score. To be sure of the outcome, you must explore the following topics:
Architecture – To answer the questions from this area, you need to have knowledge of service provider virtualization, Cisco network software architecture, management plane security, service provider architectures, as well as QoS architecture. Also, you should possess the relevant skills in implementing data plane security and configuring control plan security. It is important to know about transport technologies, VNF workloads, and control plane protection techniques;
Networking – The next domain is all about the implementation of high availability, IS-IS, route maps, OSPF, routing policy language, and BGP. It is also vital to know about the BGP path selection algorithm and IPv6 transition;
MPLS and Segment Routing – This section evaluates your skills in implementing MPLS as well as your knowledge of segment routing and traffic engineering. Therefore, you have to know about LDP session protection, segment routing traffic engineering, ISIS extensions, OSPF extensions, and RSVP functionality;
Services – As for this part of the written test, it includes the details of VPN and Ethernet services, shared services, traffic policing, and VLAN tag manipulation. An individual should know how to implement QoS services and multicast services as well as configure L2VPN, Carrier Ethernet, and L3VPN;
Assurance and Automation – The last objective covers the details of data analytics, model-driven telemetry, programmable APIs, the role of Network Services Orchestration, as well as the benefits and high-level principles of a data modeling language. It is also important to have the skills in configuring NETCONF, SNMP, RESTCONF, and NetFlow/IPFIX.
The second qualification exam of this path is the 8-hour practical lab test. It includes the details of complex service provider networks and covers the following topics:
Core Routing;
Services and Architectures;
Fast Convergence and High Availability;
Access Connectivity;
Automation and Assurance;
Security.
Further Career Path
Obtaining this expert-level certification provided by Cisco is a sure way to boost your career to the top and get all the benefits it can give you. Thus, you will be able to become a valuable asset for any company and have a competitive salary or more offers from other organizations. However, to keep your skills relevant to the industry, you need to recertify every 3 years. During this period, Cisco usually changes or updates its exams to offer the latest details of the current technologies. Thus, you should keep track of the possible changes and be ready to renew your certificate at the end of its validity period.