Pass CCNP Service Provider Certification Fast
Latest CCNP Service Provider Video Course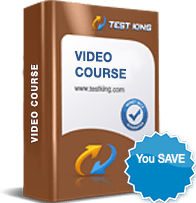 $4.00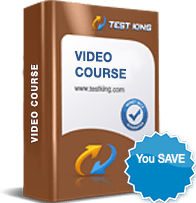 $4.00
350-501 Video Course is developed by Cisco Professionals to validate your skills for passing Cisco Certified Network Professional Service Provider certification. This course will help you pass the 350-501 exam.
253

lectures with real life scenarious from 350-501 exam

Accurate Explanations

Verified by the Leading Cisco Certification Experts

90 Days Free Updates

for immediate update of actual Cisco 350-501 exam changes
Certification Prerequisites
OR
OR
CCIE Routing and Switching
OR
OR
OR
CCIE Service Provider Operations
OR
CCIE Voice
OR
CCIE Wireless
OR
CCNA Routing and Switching (plus have passed minimum of 1 exam from the list: BGP, QOS, MPLS, BGP+MPLS, BSCI,ROUTE)
OR
CCNA Service Provider
CCNP Service Provider Certification Info
Those IT specialists who hold the CCNP Service Provider certification are able to prove their knowledge of service provider solutions and ability to work with them. This is a professional-level certificate that requires taking two exams to validate your basic and special skills. The first test covers the details of core service provider technologies and service provider infrastructure, while the second one should be chosen from the list of available options, each covering certain industry-specific topics.
To be eligible for this certification path, the potential candidates have to learn the topics of both exams that they are going to pass for Cisco CCNP Service Provider. Besides that, there are no formal requirements that the individuals should fulfill. However, please note that the vendor recommends that you have more than 3 years of experience in implementing service provider solutions.
Exam Details
The qualification exam associated with this professional-level certification is known as Cisco 350-501. This is a 2-hour test that covers the details of the implementation processes required for Cisco Service Provider network core technologies. You will need to deal with about 100 questions of the multiple-choice type that are available in English. To be ready for the exam, the students have to master the following topics:
Architecture – This domain includes the details of QoS architecture, service provider architectures, Cisco network software architecture, service provider virtualization, and management plane security. It is also important to have the skills in configuring and verifying control plan security as well as implementing data plane security. This means that you should know about transport technologies, OpenStack, RestAPI security, VNF workloads, and so on;
Networking – As for this section, it is all about the implementation of the routing policy language, BGP, route maps, IS-IS, high availability, and OSPF. You should also have knowledge of the BGP path selection algorithm and IPv6 transition as well as possess the skills in troubleshooting routing protocols. Therefore, the candidates are required to know about multitopology, prefix advertisement, link aggregation, and more;
Segment Routing and MPLS – To answer the questions from this area, the test takers need to know about the implementation of MPLS and be familiar with traffic engineering as well as segment routing. Knowing about the LDP session protection, PCE-PCC architectures, and FRR is vital as well;
Services – If you want to deal with the questions from this topic, you need to be able to implement QoS services, configure Carrier Ethernet and L2VPN, as well as implement multicast services. Also, you have to know about VPN services, Ethernet services, shared services, traffic policing, and the configuration of L3VPN;
Assurance and Automation – The last part evaluates the individuals' skills in configuring and verifying SNMP, RESTCONF, NetFlow/IPFIX, and NETCONF. Moreover, it is important to have knowledge of data analytics, model-driven telemetry, programmable APIs, as well as Network Services Orchestration and its role. The learners should also have the skills in differentiating the agent configuration management tools and agentless configuration management tools. Their understanding of an external script that is required for the configuration of Cisco devices is what they should also possess.
After clearing the Cisco 350-501 exam, you need to choose between three concentration tests that cover the implementation of Cisco Service Provider VPN Services, automation for Cisco Service Provider Solutions, as well as Cisco Service Provider Advanced Routing Solutions. You can choose from Cisco 300-510, Cisco 300-515, or Cisco 300-535. Each exam covers certain industry-specific domains that you need to learn about to be ready for the tasks you will perform.
Further Career Path
The professional-level certifications offered by Cisco are the perfect choice for those IT specialists who want to be prepared for the advanced tasks. Thus, the CCNP Service Provider certificate is so popular in the industry and preferred by many companies as a validation of your level of expertise. It can lead you to more opportunities, including a higher salary and a better position. To be sure that you get all these benefits, you should not forget to maintain your certification. You must recertify every 3 years to have the skills that are appropriate for your role. Therefore, it is important to know about the Continuing Education program and be ready for the renewal of your certificate.