9 Websites to Find Killer Deals Online

Online shopping is safe, easy, and convenient and the choice of merchants abundant and there is no surprise that we spend billions on online deals every year, in spite of the financial and economic crisis. Whether you are looking for the latest in fashion, an expensive watch, or the newest gadget, you can find it online and often you can find it at much lower price than the brick and mortar stores offer. Here are some great sites, where you can find great deals:
The ultimate shopper's destination! The site hunts down the best deals, updates them hundreds of times in a single day to give them to you while they are still hot, and even offers RSS feed subscription, which can alert you when new ones are listed. If you are on the market for a new SmartPhone, laptop, TV, digital camera, bag, sandals, and power tools, then you are likely to find them at a greatly discounted price on dealnews.com.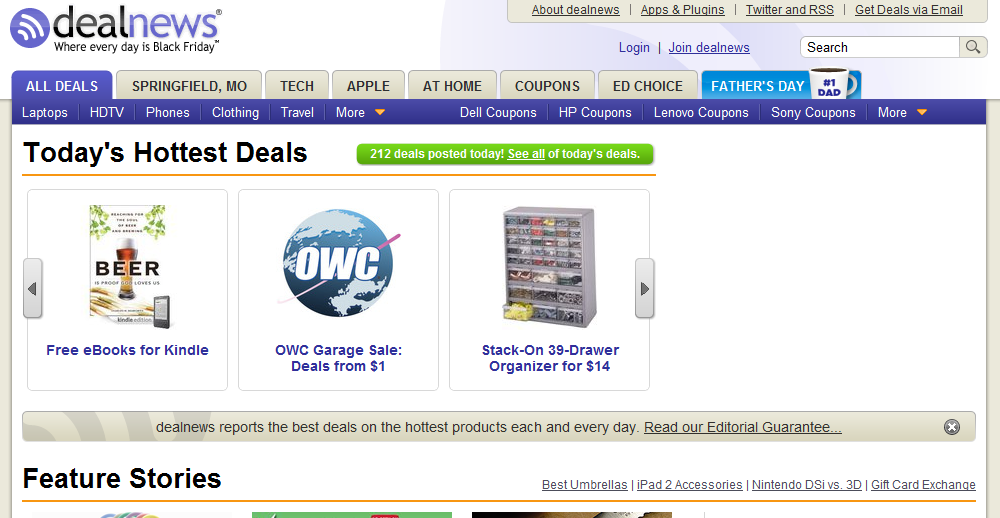 With more than 16 million songs in its ever-growing database, Amazon MP3 is the best place to find the song or album that you love. There are hundreds of top selling albums, priced from as little as $5 and there are free songs, special deals, and more than 20 genres to choose from. You can also listen to the songs online or use the Amazon Cloud Drive and Amazon Cloud Player to get full access to your music from any Android-running device.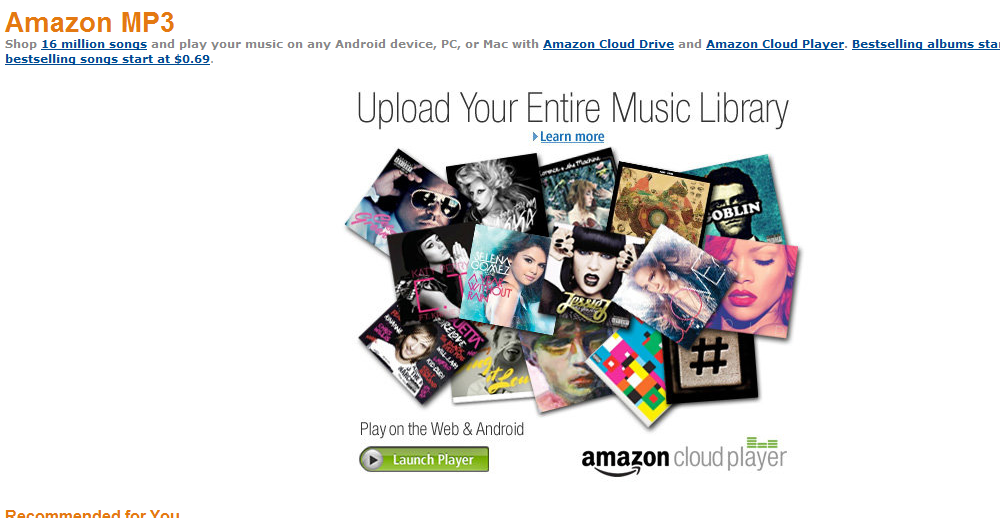 Browse the home page of the website for some great deals, search by categories and retailer, or select only items with free shipping, and you are likely to find everything you need and some. All users have access to forums, deals, coupons, and can subscribe to the RSS feeds if they wish to stay informed on the latest offers.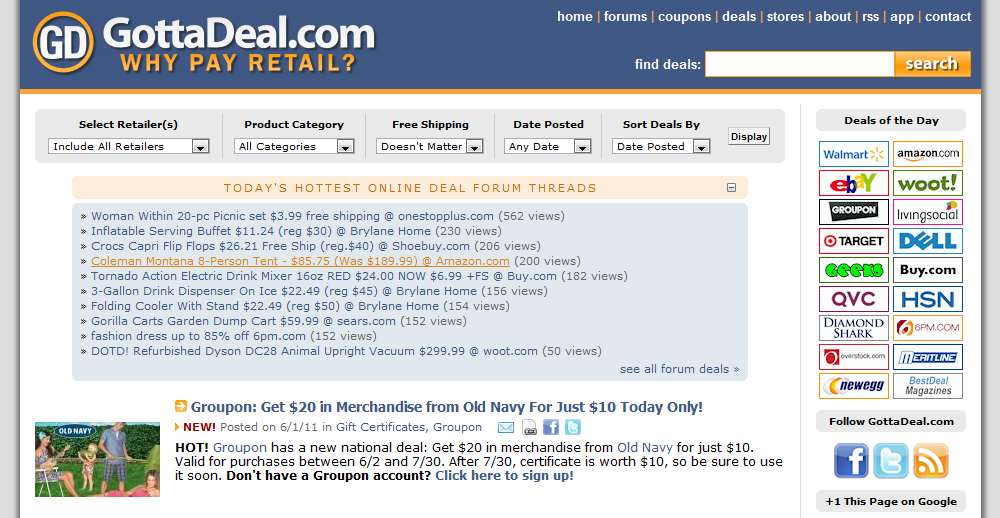 One of the best-known "one day, one deal" sites and every single one of the daily deals is well worth considering. While you are at the site, check out wine.woot!, shirt.woot!, and kids.woot! () or head over to deals.woot! () for some priceless, user-submitted tips on great deals.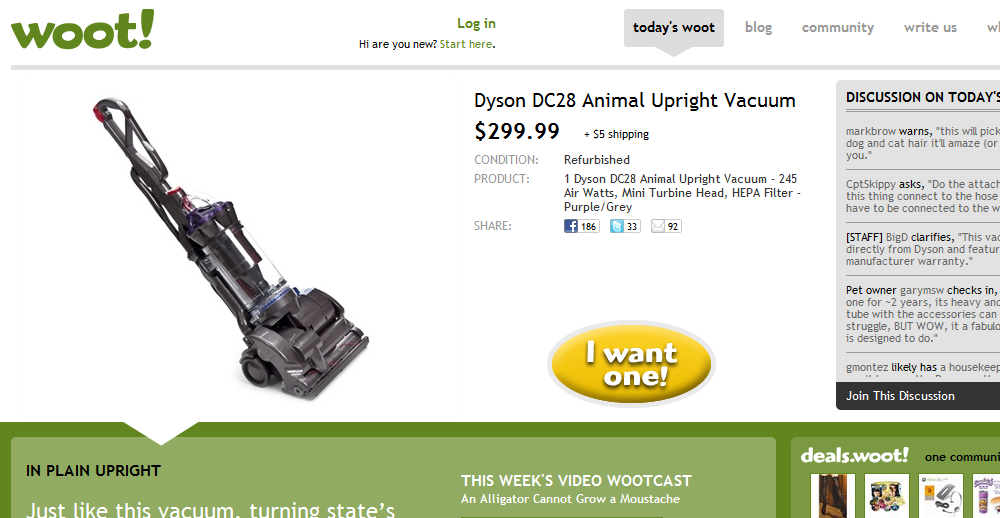 The site has more than 800 000 users and currently lists little over 25 million deals. The listings are updated daily, you can find local deals or you can search for deals by keyword, and you can get coupons for over 1400 stores.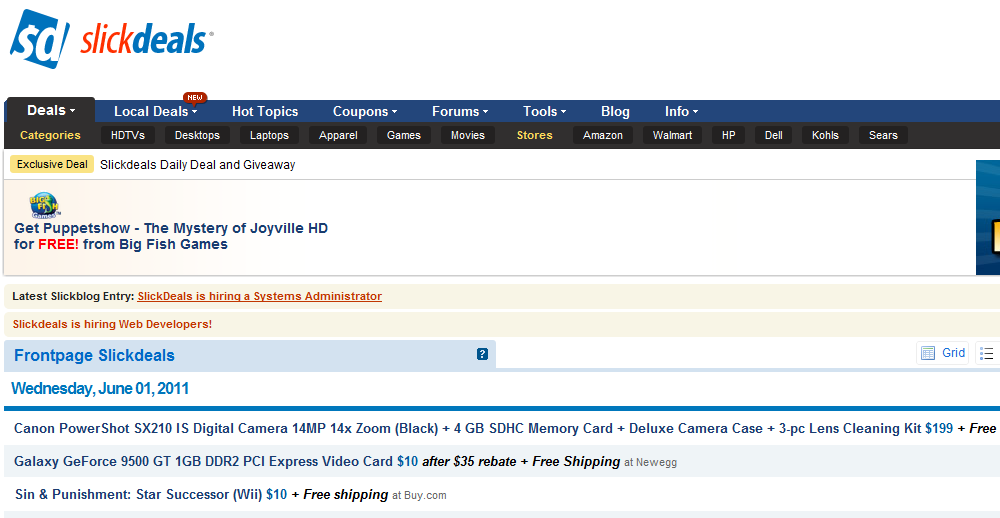 A trusted name and one of the most well-known shopping sites, where you can find some amazing deals. Once you find the item that you are after, make sure to read the user reviews and find out what they have to say about its price and quality. The site sells millions of items in many categories, ranging from books and movies to jewelry and building supplies.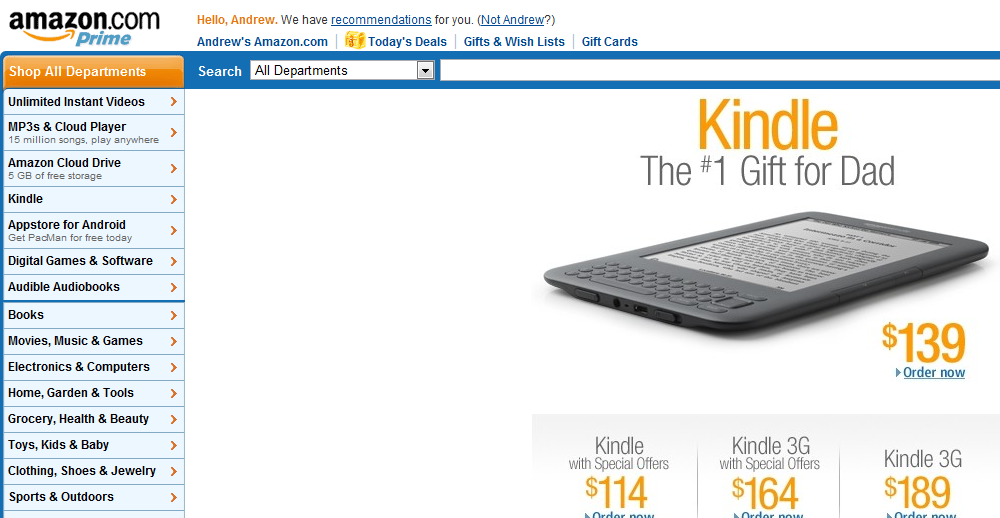 Lists thousands of products in every category possible and has a deal page that lets you search for hot local and online deals by zip code, metro area, price, or keyword.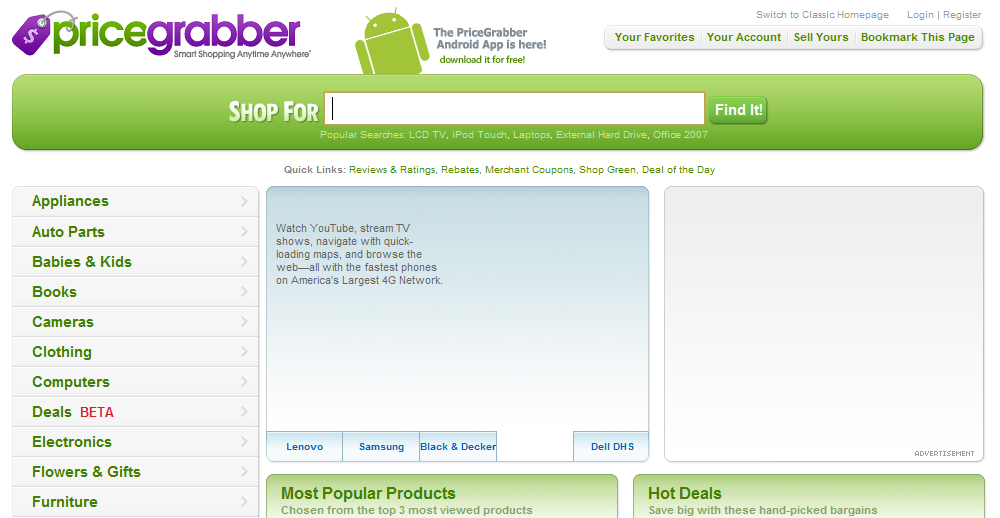 A book superstore, which apart from books and textbooks offers games, music, and movies. Search the store by author, title, or ISBN, check out the new releases, or take a good look at some of the hot deals. Currently, you can find CDs from $2.99, DVDs from $7.99, and video games and game systems at 70% off!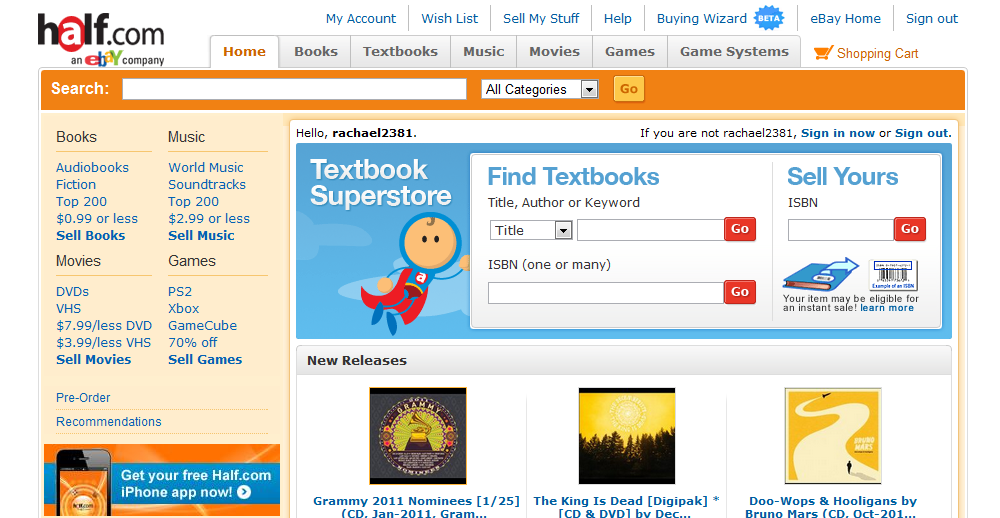 Along with its sister sites Pronto Style, Pronto Home, Pronto Tech, Pronto Kids, and Pronto Baby offer deals from the top online shops. Using the websites, you can find what is on promotion and grab the product that you are after at a greatly discounted price. You can shop by brands, categories, and stores or run a direct keyword search in order to find exactly what you need.