Mac vs PC – What to do after you have made the switch
on August 6th, 2019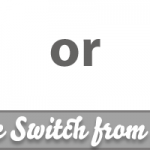 So you have made that move, switched from a Windows machine to a new Mac. Maybe not you, but I did make that switch, and so far I have loved it. Loved it so much from an operating system and hardware standpoint I will not be going back. Making that switch though, you look for your familiar applications, what you use on a daily basis. Anymore a lot of items are universal, they make a version for Windows and a version for your Mac. There are a few out there still though that you need to find something similar. Some of them you may end up liking more. We'll go over a few of those apps that are different, and a few similar or the same. But I will share that switch experience with you all and give you some direction on where to point your browser.
I'll start by telling you I was a Pidgin enthusiast. I never got into the Trillian thing way back when, paying for a chat application is just freaking stupid to me. Having five or more different clients open at the same time is just a waste of resources when you can use Pidgin. I started back in the Gaim days and have not looked back. When I bought my Mac and spoke to my Mac buddy he told me Adium is the only way to roll, and no doubt he was right. It looks great, runs perfect, and does everything you need in a multiple protocol chat client.
Twitter has become a guilty pleasure of mine. I used to be against it on all fronts. I saw no use in it until I figured out I can get all of my NFL news for my fantasy teams. I now follow all my sports news and my comic book news on a near constant basis. The iOS app for Twitter is perfect. That is where I got my start. I downloaded Tweetdeck on my Windows machine because everyone seemed to love it and carry on. It is a horrible pile of garbage in comparison to the app on the iPhone and same thing goes for the native Twitter app for OSX. Twitter on OSX is fantastic. Very similar to the version on the iPhone. Tweetdeck just did not look good and ran slowly. The Twitter app on OSX runs quickly and looks great.
A freeware burning program I was told to use on the Mac was the program Burn. Personally I was a recent convert to the Imgburn software. I cannot say entirely one way or the other which is better. But everything I did with Imgburn works just as well and is just as easy with Burn. And it's free of course. I hate paying for software.
That hate brings me to which torrent application you like. I have been using utorrent on my Windows machine since the times before they had an installer. Just an exe you ran from a folder. The utorrent version for Mac runs just as well as it did on Windows. I continue to use it. Fantastic program on either operating system. I have heard some good things about the Transmission torrent program for the Mac, but I have not used it at this time, cannot give you my opinion.
I still have multiple Windows machines at my house and I do need to do things on them from time to time. Control my file server or work on my girlfriends laptop. But I will be damned if I will get up and actually work on them. Screw that when VNC is out there. I have used Ultravnc extensively at home and at work for years. I checked around and found the best named VNC client of all time and one that works perfectly with the Ultravnc servers running on my network. Chicken of the VNC. It runs great, does all I need, and does not screw up.
A couple of standout programs on the Mac are iPhoto and iMovie. Windows does not have a central built in photo program. All it does is let you import them to a folder. iPhoto has been fantastic for organizing my pictures. I love it. Same goes for iMovie. Although there is the built in Windows Movie Maker on Windows 7, it's not good. iMovie is just polished as is everything with the OSX.
I will say again I love that I made the change. It has been super smooth and fantastic. Never going back. Thanks for reading about this software that I have enjoyed in my transmission.
14 Tips to Speed up Your Personal Computer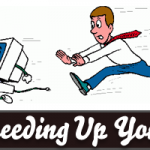 1. Main Reasons for a Slow PC
Several reasons exist for the slowing down of personal computers, which are not related to a malware attack or virus presence. The reasons could be as simple as clogging of the registry or presence of numerous corrupt files in the OS. Using pirated software programs, which are not automatically upgraded, causes the PC to slow down. Therefore, identifying the cause and rectifying the same is important to speed up the computers.
2. Checking for Viruses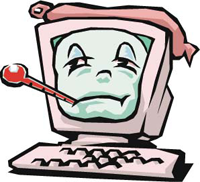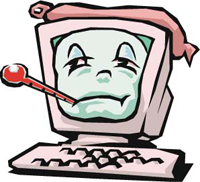 Although, several reasons can slow your PC, the presence of virus is one of the most common causes. However, users are not required to spend huge amount of fees for licensed anti-virus programs. Downloading free programs, such as Avast or Avira can check the PC for the presence of almost ninety percent of the virus attacks.
3. Disk Cleaning and Defragmenting
The computer processor requires space to run the processing tasks properly. Therefore, if your machine is loaded with large files, such as movies, videos, music, and other data, the computer will slowdown due to lack of space. Cleaning up the disc from the control panel helps delete unwanted files, which frees up space. The next step is to defragment your computer to free up additional space. Both these functions must be undertaken regularly to ensure that your PC does not slowdown.
4. Cleaning and Defragmenting the Registry
When users install software, an entry is automatically maintained in the windows registry. However, the registry does not update automatically with every installation and unistallation of the applications and programs. Therefore, with a free registry cleaner, such as CCleaner users can clean the registry from unwanted entries. This must then be followed with a registry defragmentation process to speed up your PC.
5. Uninstalling Unwanted Programs
Users must regularly delete temporary Internet files, cache files, and history lists to witness an instant increase in the computer speed. Moreover, users are recommended to uninstall all the programs, software, and applications that are not used. Uninstalling heavy themes that are installed will also boost the speed of your computer.
6. Fancy Isn't Faster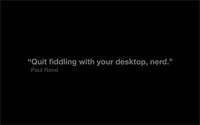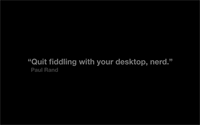 Several users download desktop themes, wallpapers, animations, and other stuff to make their computer appear better. However, all these take up a huge amount of space, which slows the system. Therefore, deleting these fancy looks will free up memory thus resulting in an increased speed. This is achieved by right clicking on the My Computer icon, accessing its properties, and modifying the settings to "for best performance".
7. Lighten the Hard Drive
One of the simplest methods to improve the speed of your machines is to lighten the hard drive of the PC. This is especially necessary for the primary drive that is used to install the computer's operating system. Deleting old files from the various volumes of the hard drives frees up memory space thus providing additional space for swapping files, which is the space on the hard drive that is used in addition to RAM as the working memory. Deleting the files stored in the Recycle bin is important to free up space, which is beneficial in speeding up the computer systems.
8. Remove Unwanted Startup Programs
Often when users install or download a program, it automatically runs during the computer start up procedure. This is one of the common factors that decrease the speed of your machine. Therefore, it is recommended to stop these unwanted programs from automatically running during the start up to boost the speed of your PC.
9. Increase the Size of the Page File
When there is a shortfall in the working memory of the system, which is RAM, the computer uses the hard drive as the virtual operational memory. The amount of hard drive space used is based on the size of the pages. Therefore, increasing the page file size allotment improves the speed of the computer. This allows you to allot the space for storing the pages on any of the hard drives volumes that have available free space.
10. Use USB Drives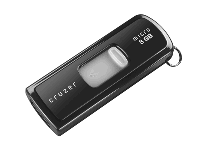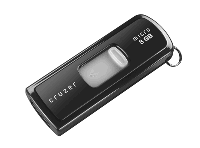 Some of the newer versions of the Operating Systems, such as Windows Vista and Windows 7 enable users to boost the speed of their machines by utilizing a USB flash drive. This drive acts as a hardware device that can be a booster for RAM. This is advantageous to improve the computer's speed especially useful for users who love extensive gaming on their machines.
11. Reinstall the Operating System
Generally, when an installed operating system has been in continuous use for three or four years can be infected with problems, which reduce the speed of the computer. Users are recommended to format the computer's hard drive and reinstalling the Operating System to boost the speed of their personal computers.
12. Increas RAM and Get a New Hard Drive
RAM is the working memory used by the computer systems. Therefore, increasing the capacity of the computer's operational memory will improve the speed of the computers. Over the years, the recovery of data from the hard drive becomes difficult making the computer run slowly. This problem can be overcome by replacing the hard drive with a new drive to increase the speed of personal computers.
13. Use Only One Web Browser
Several users are habituated to installing more than one browser to surf the Internet. This is one reason why the speed of the computer may be reduced. Therefore, to increase the operational speed of your computers, it is advisable to install only one web browser to surf the Internet.
14. Other Tips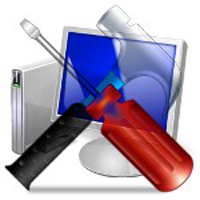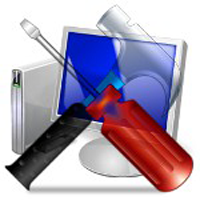 Download free PC maintenance software to repair, protect, and optimize the PC. Turning off the search indexing service enable faster searching of files. Another way to speed up your computer is maintaining an equal minimum and maximum page file size. This is done by accessing Control Panel, System, Advanced Tab, Performance Box, and modifying the settings for the virtual memory. Disabling the user account controls provided by the Vista OS also improves the speed of your machine. Regular cleaning of the computer and the fan to remove any accumulated dust is advantageous to increase the PC speed.
How to protect your children online
on August 15th, 2011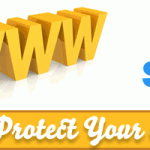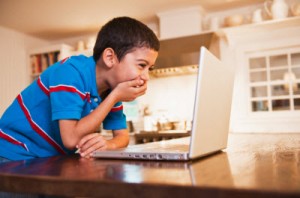 Most children and adolescents use computers on a daily basis to do their homework, search for information, play computer games, socialize with friends, watch videos, and engage in various other activities. However, surfing the Internet comes with a number of dangers and it is their parents' responsibility to protect their children from these dangers and teach them how to stay safe online. Quite often, this is easier said than done since many parents are not computer savvy and know far less about the cyber world than their kids. What are some of the steps that you need to take in order to make sure that your children are protected from harm when surfing the Internet?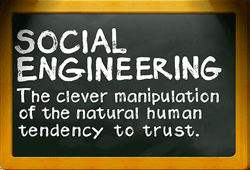 For starters, it is imperative that you learn what the main dangers are. First, ever-growing identity theft is something that you need to educate your kids about. Identity thieves target the young since they are far easier to fall for some of the canning, "social engineering" tricks that the fraudsters use. These con-men will befriend kids in chat rooms, on social networking sites, and in gaming communities, and try to extract as much personal information as possible from them. Once they have their full name, date of birth, address, or social security number, accounts can be opened in the name of your children and used for years, without you noticing it. The perfect credit score of your child is like a magnet to identity thieves and you need to warn your kids not to share any information, most importantly information that is sensitive, with anyone online. Some signs that your child's identity has been stolen are receiving pre-approved credit card offers on his or her name, receiving checks, bills, or bank statements on accounts that you have not opened for them, as well as receiving calls from collection agencies.
Quite often, parents share their child's information so you should avoid talking to anyone over the Internet about your kids, list your kids' details (full names, address, and date of birth) on your own forum or social networking profiles. In addition, you should check your child's credit report regularly just to make sure that it has not changed.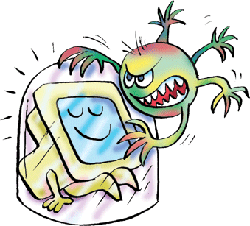 Another necessary measure that you need to take is to install an up-to-date anti-virus program on the computer your son or daughter uses to surf the Net. Also remember to schedule full virus scans for trojans, spyware, and malware regularly. This should help you avoid having your computer infected with keyloggers and other malicious programs, which often try to steal any information stored on your computer. You should also warn your child against opening any emails or instant messages from strangers, especially if they contain attachments.
Parental control software are another great option to protect your children while they are online. There are quite a few parental control software packages, which block adult and other inappropriate material. They are quite effective and could be configured in a way that does not interfere with normal usage; however, it is vital that you explain to your children why you are installing such an application. Keep in mind that these programs are not perfect and if your son or daughter is in their teens, they are likely to be well aware on how to circumvent the programs and surf any sites that they wish. Again, proper communication is vital and far more effective than any piece of software!
When letting your younger children surf the Internet, it is advisable that a parent is always present in the room and you should position the computer in a room or place it on a desk, where you can keep an eye on your child's activities. You should also limit the time that younger kids spend on the Internet and not let them use the computer late in the evening or at night.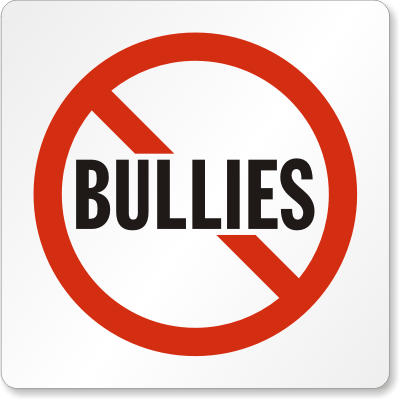 Another issue that is raising tremendous concern, especially in the past few years, is "cyber bulling." The perpetrators in this case are often classmates or teenagers, but the dangers of their aggressive behavior are real and you should sit down and talk to your kids, and warn them about these dangers. Common signs that your child is a victim of online bullying are withdrawal from normal activities, staying away from friends, declining grades, irritation, and anger. If you spot these signs, you should encourage your child to talk to you and if these signs do not go away, you might have to enlist outside help as well. If you have established that your child is being bullied online, then you should react by identifying the perpetrators, launching a formal complaint to their internet service provider, contacting their parents (if the cyber bully is another kid or classmate) by phone or letter, contacting your child's school, and contacting the authorities if things get out of control. In addition, you should collect and keep any evidence that you can find such as chat logs and email messages.
Many parents feel that tracking their kids' online activities is an invasion of their privacy and are reluctant to do so. The moral issues aside, there are quite a few software programs that allow you to track and record your kid's activities online that allow you to easily check out their surfing habits, a simple one is to check the browser's history. Remember you are responsible for your kids and as a parent are the only one that can decide what is best for them.
In most cases, your children could spend months and years online and be perfectly safe, as long as you take the time to teach them how to protect themselves. Start by talking to them, inform them of some of the dangers that they can face online, take the time to stay current on the latest threats yourself, and ask for outside help if your computer knowledge and expertise is not up to scratch. Most experts agree that proper communication is the most crucial part of protecting your children and that you should not only talk to them, but listen and learn from them as well.
This is a very important topic that we would love to hear from our readers on. We would like to encourage you to share in the comments any resources you use to protect your children online.
How Web Designers Can Effectively Communicate With Their Clients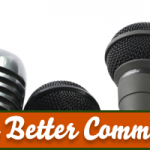 Working from home brings numerous advantages and if you are freelancing web designer, you can decide which projects to take and work from the comfort of your own home. However, many independent web designers and developers do not realize the importance of communication successfully with their clients. Web design and development is business like any other and prompt and efficient communication is just as important as great designing and developing skills. Here are a few tips, which could help you keep that two-way communication channel open and your customers happy:
Build Solid Relationships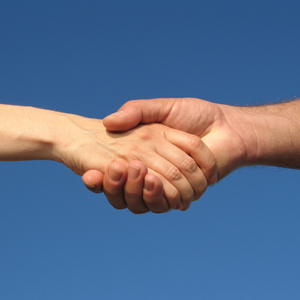 Even prior to taking on a project, make sure that you know what your clients' needs and expectations are. This is the time to ask questions, learn more about your new client, their organization and goals, and lay the foundation of a good relationship.
Listen Without Interrupting
You should realize than not all and perhaps most of your client will not be as design or computer savvy as you are, and they would have to explain what they expect form you in non-technical language. Take the time to listen to them, take notes, and interrupt only to clarify a point or ask relative questions.
Be Available
Many web designers work better by shutting all distractions off and if you are one of them, then make sure that you give your customers at least one option of reaching you quickly. In the case of an emergency, perceived or real, your customers would be satisfied only if you reply to them promptly. For instance, if you wish to turn your telephone off while working, then leave an instant messenger or email, where you can be contacted.
Be Organized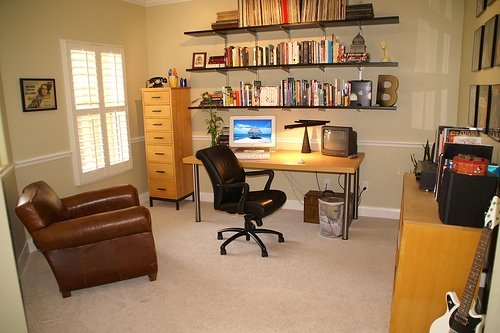 If you are dealing with only a handful of customers, then you could probably take all telephone calls and emails as they come. However, when your business starts to grow, it is better to have a solid system in place – you can have your clients' project details in separate files, create a different folder in your email for the different clients, and keep good track of your communications. This will help you remember what was said and agreed on and when you are supposed to call your clients and update them on your progress.
Be Patient
You are likely to be dealing with clients from all backgrounds, some of whom will have little design or web development knowledge. It is important to be patient when explaining your vision for the project and to make sure that your client understands what needs to be done.
Avoid Lingo
Avoid using technical terms unless you are absolutely certain that your client is familiar with them. If you have to use jargon, then at least take the time to explain to your clients what the different terms mean and how they fit in the whole project.
Use a Project Questionnaire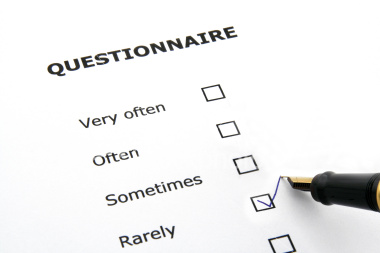 This is an excellent way to learn more about your client, the project, and their preferred method of communication. In addition, you will have your client's directions in writing and you can always refer to them at a later stage.
Have a Single Point of Contact
When dealing with large organizations and projects, you might have to stay in touch with more than one person, who in turn, might have to report to their superiors. This could easily cause delays and lead to frustration. It is best to know from the very beginning who from your client's organization is in charge of the project and who will be communicating with you. Speaking to one person only could help you speed up matters and avoid misunderstandings and delays.
Have Face to Face Meetings
When working on smaller projects, a single phone call might be all that is needed. However, when working on large and complicated projects, you might want to arrange one or more face-to-face meetings and update your client on the project's progress in person.
Provide Regular Updates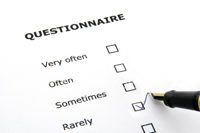 You should update your clients regularly and inform them on the tasks that you have completed, the tasks that you have planned, and the money spent. This will help your client spot any slippages and it will help you stay disciplined as well.
It is not enough just to communicate, you have to do it right. Utilizing these tips will put you well on your way to building a great relationship with your clients with solid communication.
Digital Thieves – What to do if they steal your design or content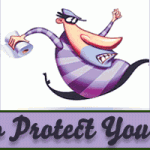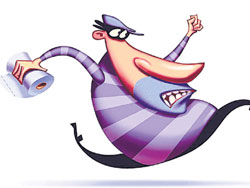 Working online carries a great number of advantages, but it has its flaws as well – as a web designer, it is next to impossible to prevent your work from being stolen and once stolen, it is often quite difficult to have it removed from the offending website. At times, the perpetrator might reside and host their websites in countries and jurisdictions, which are not too keen on enforcing copyright protection laws, which further complicates the matter. There is a lot a web designer and web developer can do in order to prevent this from happening, but the most important factor is to find the right approach, which is likely to deliver good results quickly. Filing a legal complaint could make a difference, but is often costly, slow, and ineffective and sending hundreds of angry emails is not the right solution either. What to do if someone steals your design work or content:
It is always good to know your rights – the Digital Millennium Copyright Act is the act, which prevents other people from using your work, but the act is not without its flaws or "loopholes." It has a fair use clause, which can be exploited by people that have decided to use somebody else's content or design work, and there have been a number of high profile cases, where the judges have ruled in favor of the person(s) who have used the content since each case is different. However, there is a lot you can do on your own, without having to hire a lawyer, and if another person has decided to "borrow" your design and is reselling it or have used it in their work without your consent, then they are unlikely to argue a fair use clause.
1. Contact the Perpetrator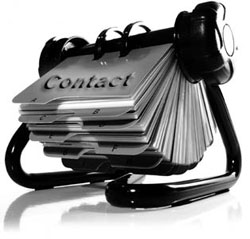 In many cases, simply sending an email is all that is needed. You should keep calm, avoid using strong words or insults, and provide enough evidence that the work that they are using is yours – keep in mind that the person, who is using the design on his or her website might not be the one that has stolen the content. Send them a polite, but firm email demanding immediate action and ask them to take your work off, and if they have taken only a small design element, then you might actually think of permitting them to use it in exchange for a link back, small compensation, or whatever you deem fair.
2. Write a Copyright Infringement Letter
If sending an email did not get the desired result, you can send a copyright infringement letter. The DMCA act has a few guidelines on how to write such letter, but there are quite a few free templates available online as well. The DMCA letter will put additional pressure on the offender and could force them to stop using your work.
3. Contact the Perpetrator's Webhost
Almost all webhosts have solid terms of service, which prohibit webmasters from using stolen content and are likely to react to your email. Keep in mind that many repeat offenders use webhosts, which are likely to overlook the webmaster's actions, especially if the latter are paying high monthly bills. In such case, you could try finding the webhost's upstream provider and forward your letter to them as well.
4. Contact the Domain Name Registrar
Some domain name registrars take these types of complaints very seriously, while others seem to ignore them completely, yet this is a step, which might help your case.
5. Contact the Content Thief Advertisers
Similar to the web hosts, most advertisers do not tolerate copyright infringement, and contacting them could serve as a strong motivation for the perpetrator to stop using your work.
6. Request a Search Engine Ban
Before contacting the major search engines, make sure that you have collected and attached enough evidence to prove that you are the rightful owner of the disputed content. MSN, Google, and Yahoo have procedures, which you should follow when making claims of copyright infringement.
7. Go Public
If the webmaster or designer, who is using your work is a member of a community, forum, interest groups, then going public might force them to listen to your demands.
8. Hire a Lawyer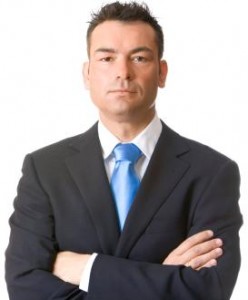 This could be time-consuming and costly, so should be your last resort. Hiring a copyright attorney might make sense when "the crime" justifies the time and resources that you are likely to spend on pursuing your case. There are various large and smaller firms, which specialize in Internet law and copyright infringement in particular and seeking their services is likely to deliver faster and better results that contacting a firm, which deals predominantly with family law cases.
9. Register Your Work with the US Copyright Office
Visit their site to read more on how you can register your work and what methods of registrations to use.
10. Prevention
While taking down your work from another person's website could be quite frustrating and time-consuming, you can take a few preventative steps as well. For starters, displaying a clear message that your work is protected by copyright might deter some potential perpetrators and adding a watermark to your images and files is yet another step in the right direction. When adding images to your portfolio, you could use simple JavaScript on the page, which prevents the users from right clicking on the images and saving them to their hard drives. In addition, editing your site's .htaccess file will disable hotlinking and could discourage other webmasters from posting your work on their sites and blogs. There are software packs, which allow you to display images using java applets or other technology, which makes it far more difficult to copy an image from a website. However, any person, who is determined enough, will copy your work as long as it is displayed online. If, or rather when, your work is stolen, follow some or all of the above-mentioned steps and you are likely to get results.
Has your work been stolen? Please share your experiences and tips with us in the comments.
In the market for a new TV? Find out the best time to buy one!

If you are on the market for a new TV, you might want to know when is the best time to buy one – are the post-Christmas sales offering the best deals or are the pre-Super Bowl deals better? Of course, if you are buying a second or third, small and rather cheap TV, then there is no need to hunt down for the best bargain, but if you are after a large LCD or plasma or a $3 000 3D TV, then buying at the right time could result in significant savings.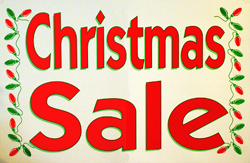 Christmas sales – This is the time, when many retailers compete for your dollar and these are the sales, when you might find some great deals. Many retailers slash their prices in order to attract customers and between Thanksgiving and Christmas, they are normally trying to sell as many high-priced items as possible. The post-Christmas sales, on the other hand, might or might not be a good time to buy a TV, depending on how well the merchants did during the holiday times – if they manage to sell most of their items during the Christmas sales, then there is no treason for them to offer bargains afterwards. However, the opposite is also valid and if the sales a poor during the holiday season, some retailers offer good deals right after Christmas or after New Years' day.
Another way to pay less and obtain a decent TV is to purchase an older model. As soon as the merchants receive new inventory, they would try their best to unload the older models. If you are not interested in ultra-thin, Internet-enabled TV, then buying a year or two older model will still give you a top quality picture and sound and all the functions that you need. Often, these are the models, which you can find on sale in the beginning of the year or in the August-September period, when many of the merchants receive new inventory. If you happen to like the features of a TV, which had just been released, then waiting a few months is likely to get you the same TV at a lower price. According to many specialists, we are not likely to see any major improvements in the TV technology in the next year or two and buying an older model right now makes perfect sense.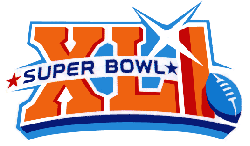 The week before the Super Bowl has been always considered a good time to buy a TV since many retailers slash their prices by 20% and even 30%. However, if you wait just a bit longer, you might get the TV that you are after at even lower price – since the economy has not really picked up yet many of the retailers are expected to have leftovers that they are likely to mark down.
When it comes to buying a 3D TV, waiting a few more years might be the wiser approach, unless you have a few thousand dollars that you do not need. The interest in 3D home theatre setups seemed to have picked up after the release of Avatar, but the problem is that there is little 3D content and the 3D-ready television sets are excessively expensive. Most of them still require the use of special glasses for each user and these glasses alone cost $200 or more per pair. The technology is still in its infancy and the 3D Blu-ray disks titles are just a handful; some broadcasters have announced plans for releasing 3D TV programming, but at the time of this writing, there are only two 3D channels in the US, available to DirectTV subscribers.
Of course, waiting forever for newer, better, or cheaper models is pointless and the best time to buy a TV is when you need one. However, with some good planning and a bit of careful research, you can easily land a great deal, buy a decent TV, and get to keep some of your hard-earned money!
8 Productivity Tips for Web Designers

Many freelancers are having hard time staying focused and productive especially if they are working from home, where the distractions are many. Working on design projects day in and day out could be challenging and even exhausting, but we can give you a few pointers on how to organize your work, make it more interesting, and increase your productivity:
Buy the Right Hardware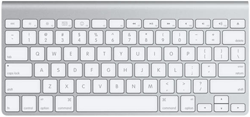 While the average mouse, keyboard, and monitor are adequate for the average computer user, as a web designer or developer you would want hardware, which will maximize your productivity. A top quality LCD monitor with faster refresh rate, high native resolution, good contrast ratio, decent size, and greater viewing angle is ideal, and when coupled with good keyboard and mouse, fast computer, and top of the range video card could help you work faster and smarter.
Use the Right Tools
When it comes to web design, using the right tools is crucial. Some of the top software packs could be quite costly, but they are an investment well made. Spend adequate time on research, find out what other designer use and love, and download and use trial versions of the software whenever possible in order to evaluate it before buying. Do not be tempted to download and test every single software tool that comes out, even if it is a freeware – staying up-to-date on the latest tools is great, but cluttering your computer with countless programs that you would never use is unproductive.
Go to Work Every Day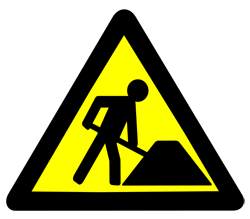 Even if you work from home, you need to get into the work habit. It is always best to have a dedicated home office, where there is no TV or any other distractions and where you can focus on your projects.
Have a Schedule
Most specialists recommend that every 45 minutes behind the computer are followed by 10 to 15 minutes break. This would help you avoid straining your eyes, putting too much pressure on your spine, and even avoid back injuries. If you find yourself glued to the monitor for hours, then you might want to set your alarm clock to go off every time it is time to take a break. Having a routine and keeping "office hours" would help you get more work done in less amount of time.
Take a Day Off
You should have one or two days of per week. While there is no golden rule as to whether you should work five or six days per week, you need to have days off, which days would give you adequate rest. During your breaks, you should turn the computer and your phones off and spend quality time with your family and friends.
Avoid Procrastination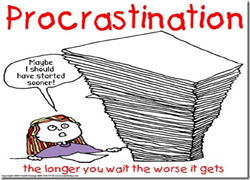 People often procrastinate when they work on something boring and repetitive. While taking on different, exciting, and challenging projects all the time might sound like fun, it is not always possible, and often you would find yourself having to work on similar projects over and over. One way to stay focused when this happens is to break them down into smaller pieces since completing every step of the project will give you a sense of achievement and will keep you focused and motivated.
Perfection is Your Enemy
Trying to perfect even the smallest details is a mistake, which many beginners make. While delivering top quality design for your customers is crucial for your success, if you find yourself tweaking every little detail and working days on a simple project, then you need to re-think your approach.
Reward Yourself
Just like most organizations keep their top performing employees motivated by giving them bonuses, you can keep yourself motivated and productive by rewarding yourself for a job well done. Every time you achieve your goals, reward yourself with a great night out with your family, new pair of jeans, new book, or another treat that would help you stay motivated.
These tips will get you started on a path to being more productive, which will lead to being more successful. If you have a productivity tip of your own please share them with us in the commnents.
Guide to Buying an LCD Monitor – What You Need to Know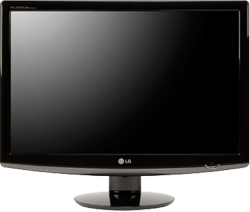 Keeping up with all the latest technological developments is often challenging and if you are on the market for a new LCD monitor right now, you could be easily overwhelmed by the choice that you have. The LCD monitors come in all sizes and price ranges, with different native resolutions, contrast, screen refresh rate, luminance, and coming with some additional features that could help you expand their functionality. In addition, you would have to consider your own needs, as some monitors are great for gaming and multimedia, while others are perfect for everyday use in the office.
Factors to Consider
What are the factors that you should take into account when buying an LCD monitor:
Price – Buying the best there is could be tempting, but you have to search for a monitor that is within your budget. Luckily for all of us, the prices have dropped quite a bit in the past few years and today, you can find a decent LCD monitor for as little as $150. The affordable models will inevitably come with lower specs, fewer additional features, and cannot compete in terms of quality and performance to the top of the range models, but they could be adequate for the average user and ideal for various types of applications. On the other end of the spectrum are the LCD monitors, which cost up to $3000, deliver superb image, and which could help videographers, photographers, engineers, and other processionals be more productive.
Size – Ranging from 15 to 30 inches in diagonal, the larger monitors are typically costlier, but not necessarily better for all users. Larger monitors are giving you larger work area, but smaller ones could be perfect for users that have limited office space or do not have powerful enough video card that can support the higher native resolution of the larger LCDs.
Resolution – Higher native resolution delivers better viewing experience. The resolution of the LCD monitors is measured in pixels and the native resolution is the amount of physical pixels on the monitor. In addition to the native resolution, the LCD monitors can display other resolutions as well, but this is achieved by scaling the image. A full high definition resolution of 1920 x 1080 ensures excellent quality, but monitors with native resolution of 2560 x 1600 or higher are available as well.
Pixel response rate – Measured in milliseconds, the pixel response rate refers to the speed at which a pixel is capable of changing its color. Higher pixel response rate ensures that there is no streaking effect or ghosting when a moving or changing image is displayed.
Aspect ratio – most LCD monitors have a 4:3 aspect ratio, but some newer models have 16:9, which is the universal format for high definition movies.
Luminance – The brightness, which the LCD monitor is capable of producing. Luminance is measured in candelas or nits per square meter and while 500 nits or higher is better for watching movies, 200-250 nits is adequate for most other applications.
Contrast ratio –The difference between the whitest white and the darkest black. Higher contrast ratio is preferable, but some manufacturers list inflated and unsubstantiated numbers.
Additional features – built-in speakers, embedded webcams, USB ports, and adjustable stand are some of the additional features that deserve consideration. Some monitors come with glossy, while others have mate screens and each type has its advantages and disadvantages.
LCD Panel Technology
There are three popular LCD panel technologies, namely TN (), VA (Vertical Alignment), and IPS (In Plane Switching).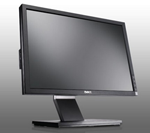 The TN panels are the most widely used since they are affordable and have high response rate, making them perfect for the average user and the gamers alike. However, they pale in comparison to the other two panel types since they have to use dithering in order to display the full 16.7 million colors of the 24-bit color standard. Viewing angles, color reproduction, and contrast ratio of the TN panels are also worse than the same specs of the VA and IPS LCD monitors.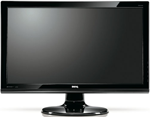 The VA panel displays have good contrast ratio, which delivers better black levels, better color reproduction than the TN panels and wider viewing angles. Their major disadvantage of the VA panels is "color shifting," which results in loss of shadow details and uneven brightness levels.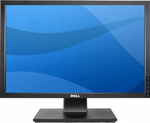 The IPS LCD monitors are the top of the range and offer excellent color reproduction, wide viewing angle, and superb image quality. They also have an adequate response rate, which is only slightly lower than the TN monitors response rate. The biggest drawback of the IPS panels is their high price, which is the main reason these monitors are used mostly by professionals, looking for top performance.
Monitor Types
Depending on the intended use, the LCD monitors could be divided into budget, professional, gaming, and multimedia.
Budget LCD Monitors
Most of these are TN panel monitors, which come with little or no additional features, have rigid stands, and cost a few hundred dollars at most. While they are not perfect, they could be more than adequate for the average user or for the office.
Professional LCD Monitors
Suitable for a wide array of applications and are typically recognized by their higher price, IPS panel type, adjustable stand, and various additional features such as built-in speakers, USB port, web camera, and decent warranty. These are the monitors, which offer the best in terms of performance, grayscale accuracy, and color reproduction.
Gaming displays
Accurate display of moving images is crucial for the gaming LCD monitors and these are typically the ones with faster response times. Moreover, a gaming monitor should have higher contrast ratio, 1280 x 1024 or higher native resolution, and different digital inputs.
Multimedia displays
Similar to the gaming LCD monitors, the multimedia displays should have a variety of inputs such as VGA, DVI, and HDMI, which will allow the users to link different sources to them. Two or more USB ports, higher-end audio speakers, and additional features such as TV tuner, built-in card reader, or webcam are also desirable.
As you can see there are a lot of different options when buying an LCD monitor. If you are in the market for a new one hopefully reading this guide has answered the questions you have about LCDs.
Please feel free to ask questions or share additional information in the comments.
Data Recovery Plans and Why You MUST Have One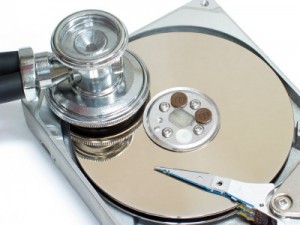 Almost all of today's information is being kept in computers. This is very crucial in almost all businesses since it serves as a backbone- to the employees up to the bosses. That's why data recovery measures needs to be taken seriously. Net malware, corrupted viruses, nasty trojans, equipment robbery and dishonest members, these are just the common problems that you may face when your files are not well guarded.
There are just some data bases that require you to have a back up and with this you may spend some funds in buying an external device for you to have a duplicate copy of the files though if you know the basic backup methods, your company will save you money and time without going to a computer technician.
To begin with, you need to identify the most important sections of your system. As much as possible, make a list of your current computer systems. There are files and data that need to be prioritized. This also goes for the major applications that you commonly used in a daily basis. Like for instance, a hospital has some kind of management system which has files of patient records. This is just a classic example where you need to have an effective data recovery plan.
I also want to include your archived email and email system. These areas are the ones that need backup like for instance there is an ongoing maintenance on the system or a bug; you need to have a backup so that business operation goes on no matter what.
Now when it comes to recording all the data, major applications and files include information about its location, gibabits capacity and the format whether text or database. If a file can be open in a notepad, it is more likely to be a text file but if it's not then it would be database.
If handling databases, these are usually active and working. You may need to look for special software to fix this area. If this are not take seriously, the files can be corrupted. Now it's time for us to move on, certain computers which are being used in some companies are somewhat old.  At times, these companies don't bother in getting hardware not knowing the importance of it when it comes to recovering files.
I bet you've experience disaster or computer problems when it comes to managing files or applications. If the system is old, this needs to be change since time is very crucial in a business operation. Just to give you an example, large files can take days to recovery which can be a pain for the company, so you might consider having a Web-hosting center when these types of problems occur.
Data protection is very essential; you need to ensure that certain files in stored in various locations should be accessible to locate without having to go tedious processes. So I may suggest that you implement a simple disk mirror, this basically means having two hard drives of the same information. Some computer disk drives tend to glitch out but if you have a system where mirrored hard drives are available, you need not to worry.
Likewise, don't consider having a tape back since it's pretty slow and you can never count on it. Instead you need to have an on-site NAS (network attached storage) device. This can be a bit expensive but it's pretty much worth it. The good thing about it is you don't have to worry in installing the files since its user friendly.
As we follow these steps and procedures, we need to remember that information should be kept confidential since our customers trust on us.
Ultimate WordCamp Survival Guide

I recently had the preveldge of going to my first WordCamp. This was the first WordCamp ever held in Kansas City so there were a lot of first time campers there. For those of you who are not familiar with this technology conference, it is basically an event for WordPress publishers, developers, designers, and all around WordPress enthusiasts. From my experiences I thought a guide with information how to prepare for your first WordCamp might be helpful to others.
Use Twitter
To paraphrase Syed Balkhi of WPBegginer, if you are not using social media because you do not like it, get over it. When going to WordCamp make sure that you are ready to use Twitter on whatever device you bring with you. Failing to embrace Twitter at WordCamp will result in a lot of missed conversations and other great information. For instance, the organizers in Kansas City tweeted the winning ticket numbers for prizes. There were also other campers live tweeting other sessions, which was great since it is impossible to be in both presentations at the same time.
Be Prepared to Network
While the main goal of WordCamp is to learn more about WordPress it is also a great time to meet other likeminded folks and learn from them as well. Do not go in with the attitude that you are just there to attend the various presentations because you will miss out on a lot of educational opportunities. The speakers at WordCamp are not the only WordPress experts in attendance, far from it.
Bring Business Cards
Business cards are the one major thing I wish I would have brought that I did not. There is no excuse for this either since you can get them from Vista Print or Moo free of charge, all you do is pay the shipping. Even if you do not think you will need them try to bring some, it makes exchanging your information with others much easier. Your time will be better spent visiting with others about all things WordPress instead of trying to spell your Twitter name or email address.
Do Your Research
The presentation schedule for WordCamp will be posted way before the event ever takes place. Take this opportunity to download the schedule and do a little research on the different sessions. You may be a designer but there is a chance the publisher or developer talk that may interest you. Doing your research ahead of time you will be able to lay out your game plan and attend the sessions that most interest you. By keeping an open mind and not limiting yourself you will be able to get a lot more out of the conference and really enjoy yourself.
Be Familiar with WordPress
While WordCamp is an educational opportunity, the sessions are typically aimed at intermediate to advanced users. I am not saying that beginners should go, but if you are new to WordPress and attend do not get frustrated if things seem to be over your head. WordCamp provides an excellent opportunity to ask campers and speakers questions and get a better understanding of certain aspects of the CMS.
WordCamp Must Haves
Notepad and Pen – Even if you bring a laptop/netbook with you an old fashion pen and paper will also come in handy. Especially between sessions when you want to jot something down but do not want to go through the hassle of firing your PC up.
Smartphone/Laptop/Netbook/Tablet PC – Bring a device you will be able to use Twitter on. I used my iPhone and it worked just fine for me, plus I did not have to carry a laptop around. Though I will say a laptop or tablet PC is great for checking out resources presenters share during the presentation.
Chargers – If you bring one of the above devices bring your charger. I can only speak for WordCamp KC but they had ample power strips to plug your devices into and charge them.
Backpack – Bring a bag to make carrying around your swag much easier. Though you may prefer to just go out to your car in between sessions and leave it there. Avoid overburdening yourself trying to carry all your stuff around. It will make your WordCamp much less stressful.
Other WordCamps may vary but I can tell you that we were provided with adequate food and beverages through the conference. This included breakfast, lunch, and snacks as well as cold drinks and coffee.
The bottom line is, if you ever have an opportunity to attend WordCamp and you are the least bit interested in web design, development, blogging, and of course WordPress, GO! It is a great opportunity to meet a bunch of great people and learn many new things.
Please feel free to share your WordCamp experiences or ask any questions about the conference in the comments.
13 Great Tips for New Managers

Your first managerial position will present you with challenges, which you have to be ready to face. Working with a diverse group of people, possibly from different backgrounds, and each with their own strengths and weaknesses, you would have to learn how to lead your team and get the job done. While courses or a degree might prepare you for some aspects of your new job, others you will have to learn the hard way. Here are a few tips, which might help you be a better manager:
Know What is Expected of You
As soon as you get the new position, you need to be completely clear on what your responsibilities are and what is expected from you. If you have any questions, arrange a meeting with your boss and make sure that you know exactly what your position entails.
Delegate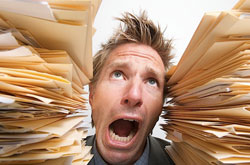 Many new managers, especially if they rise from the organization, tend to try to do some or even most of the work themselves and occupy their time with tasks, which they should delegate. While you might be skilled and experienced enough to perform some of the day-to-day tasks better, delegating them will free your time to look at the big picture, lead your team, and will show that you have trust in your team as well.
Lead by Example
Unless you show dedication, perseverance, and passion for your work, you are not likely to inspire those around you. Being a manager means that you will have to work harder than everybody else, give the job all you have, and do whatever it takes to reach the set goals.
Respect your Co-workers
As a manager, you will often have to diffuse difficult situations, but no matter how difficult they are, you need to be always respectful to your colleagues.
Find Out and Use Team Member Strengths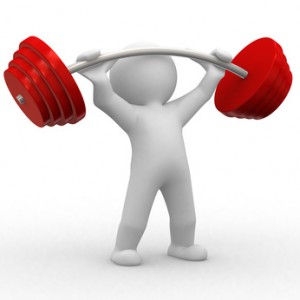 You would have to delegate different tasks to the different members of your team – take the time to learn where each one of them is likely to excel and delegate the tasks accordingly.
Be Supportive
When members of your team come to you with questions or issues, try your best to help them. When you show your team that you care and support them, you are likely to gain their trust and respect and get the best from them in terms of performance.
Give Performance Reviews
Depending on the size of your team, holding performance review meetings every week or every month comes highly recommended. In addition, you should find the time to speak to each one of your co-workers individually and address performance issues as they arise.
Communicate About Changes
People resists changes, even when these changes are likely to benefit them. When it is time for a big change, speak to your team, explain what is about to change and the reasons behind it, and answer all questions that they might have.
Set Goals
Goals give your team members directions, but these goals have to be feasible, measurable, and challenging at the same time. It is best that these goals are given in writing as well.
Stay positive
You are likely to see many ups and downs in your work and you should try to remain positive and focused at all times. This is the only way to inspire, lead, and get the best out of your team.
Reprimand in Private
A golden rule, which will help you keep the moral high. When one of your team members is not performing as expected, speak to them in private, try to understand what causes the problem, and come up with a possible solution. Making negative remarks about individual team members during public meeting is likely to demoralize the team and cause resentment.
Be Professional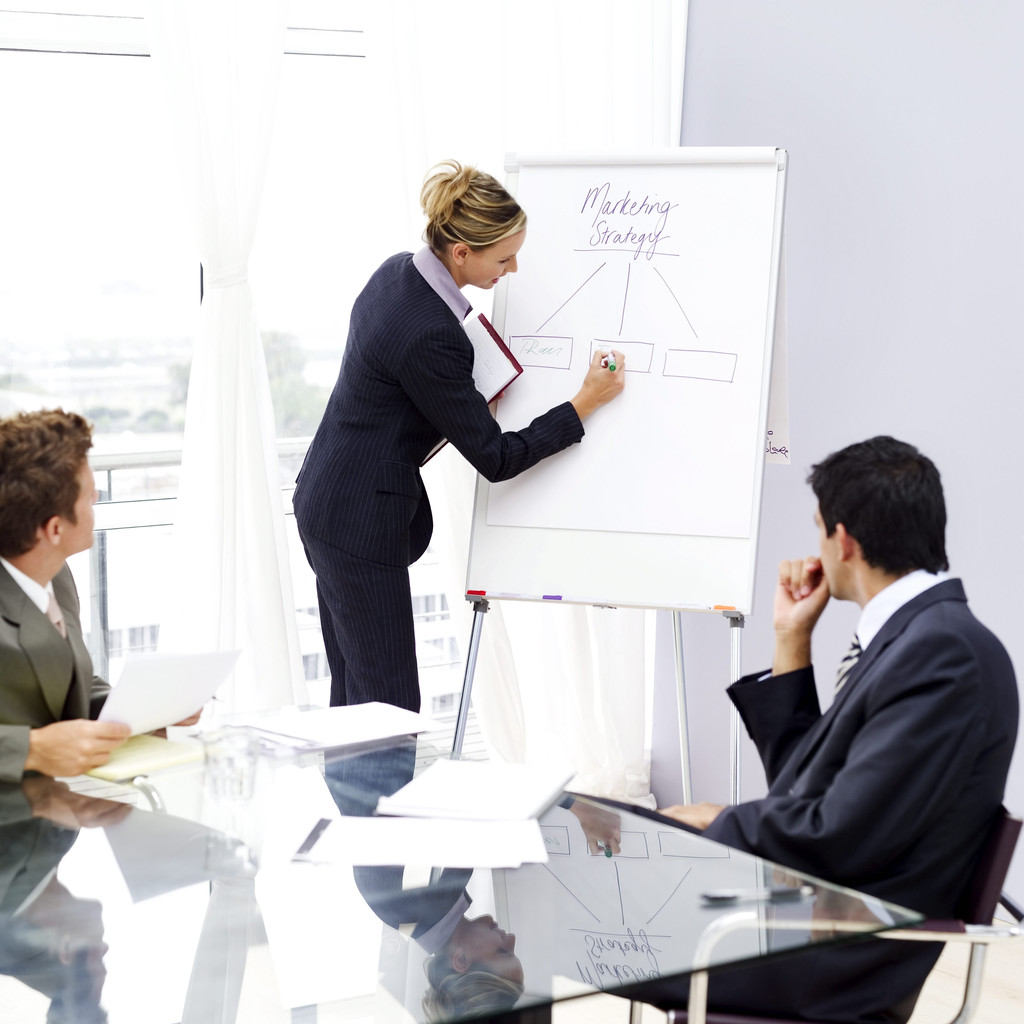 While you might have known some of the people that you work with for years, a managerial position requires you to be professional at all times. Keep your personal life separate from your professional life, do not ask the employees to do you personal favors, and do not favor friends that you might have working for you.
Ask for Feedback
Get feed from your team and your boss. Nobody is perfect and getting honest feedback is likely to help you address your weaknesses and become a better manager!
This is some great advice for any manger, new or old. It is important to always look for ways to improve. Please feel free to share your tips or let us know what you think in the comments.