14 Outstanding Sites to Help You Find a Great Domain Name
on November 4th, 2010

Good domain names are getting harder to come by thanks to speculators and squatters who think they are going to strike it rich. While this is frustrating don't let it discourage you. With a bit of creativity and some luck you should be able to find a nice domain name using using the sites I list below.
Remember to keep search engine optimization in mind when search for a domain name. The goal is to find a nice sounding name that contains your keyword without looking like SPAM. Some other things to remember during your domain name research is to go for a .com first then a .net and .org. You should also try to avoid using hyphens. Using hyphens is a great way to make a search engine friendly URL but you should try to keep them after the domain extension. A quick note on .info domains, While the price of is attractive I would avoid registering these since a lot they are associated with SPAM sites and in my experience web surfers generally don't take a site with the .info extension seriously.
Here are a few of my favorite sites to do domain research:
This tool makes finding keyword rich domain names quick and easy. Simply copy and paste the list of keywords you put together (make sure each word is on a separate line), select the domain extensions you want and click search. You will find out very quickly if any of your keywords are available as a domain name.
Enter your keywords in box one and they will be combined to find available domains names.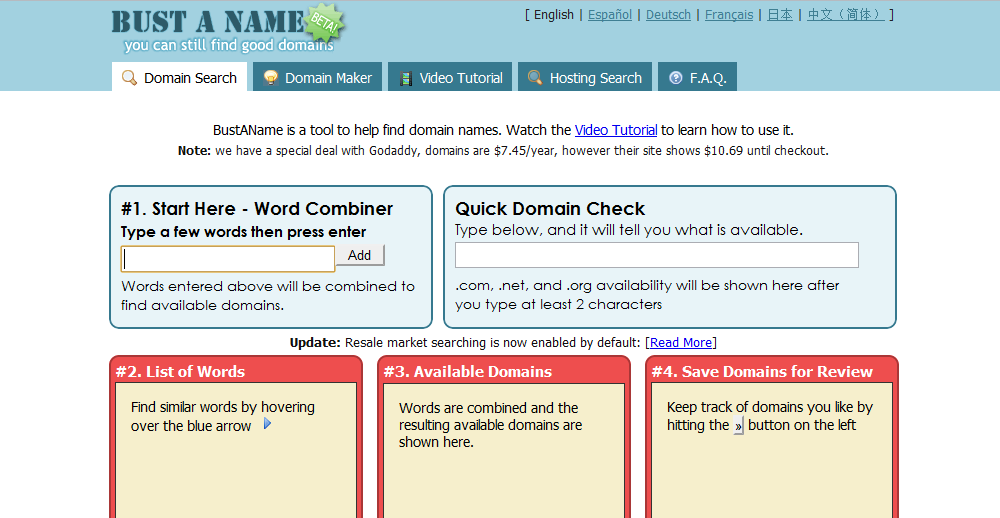 Generates domain names based on criteria you select. Will tell you if the domain name is available or not.
Focuses on helping you find four letter domain names.
Enter your keyword(s) in the prefix or suffix box then select a category from the name list, click combine, then check availability. This is a great tool and allows you to quickly check what domains are available.
Use DomainTyper to find the perfect Web 2.0 domain name.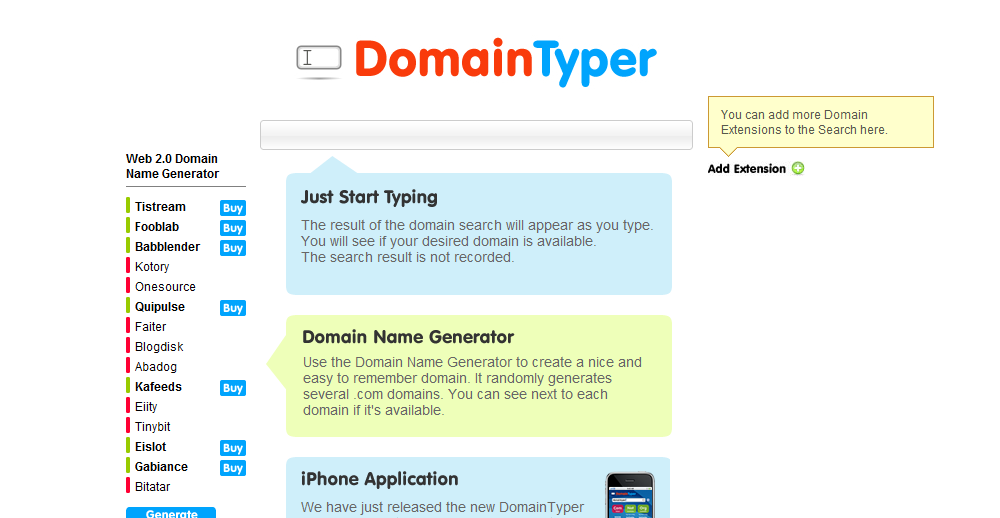 A lot of times I will check these auctions to see if there is a domain name with my keyword already getting traffic. I typically only purchase them if I can get them for $5 – $10 (plus registration fee). The extra money for the domain is worth it if you can find a good one.
StuckDomains provides a list of domains that were not renewed by the former owners. This site provides another great way for finding that gem of a domain name.
Enter a primary and secondary (optional) word and let Nameboy create variations of these words.
This site is a great place to find some inspiration for your next domain name. While the lists are huge and a lot of the domains are not very good it is fun to sort them by popularity and possibly find a diamond in the rough.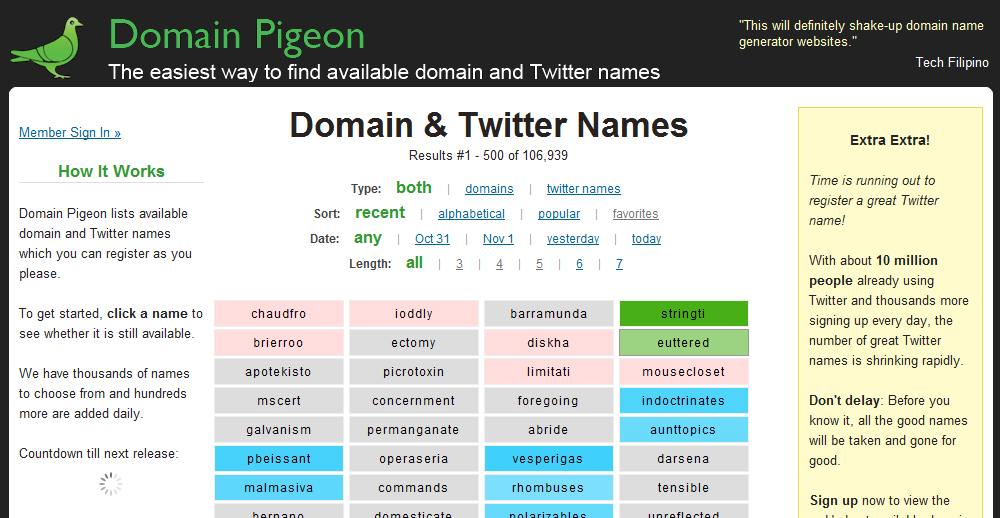 This is a great tool for finding unusual domains. Enter a word and Domainr will see what is available and give you some creative ideas similar to their domain, domai.nr.
Automatically displays results as your type the domain name. Tells you if the .com, .net, .org, .info, .biz, and .us is available or not.
Describe your site's idea in one or two words and get a nice list of suggestions.
Use this site to find natural sound and interesting words. The search is available in English, Spanish, French, Italian, and German.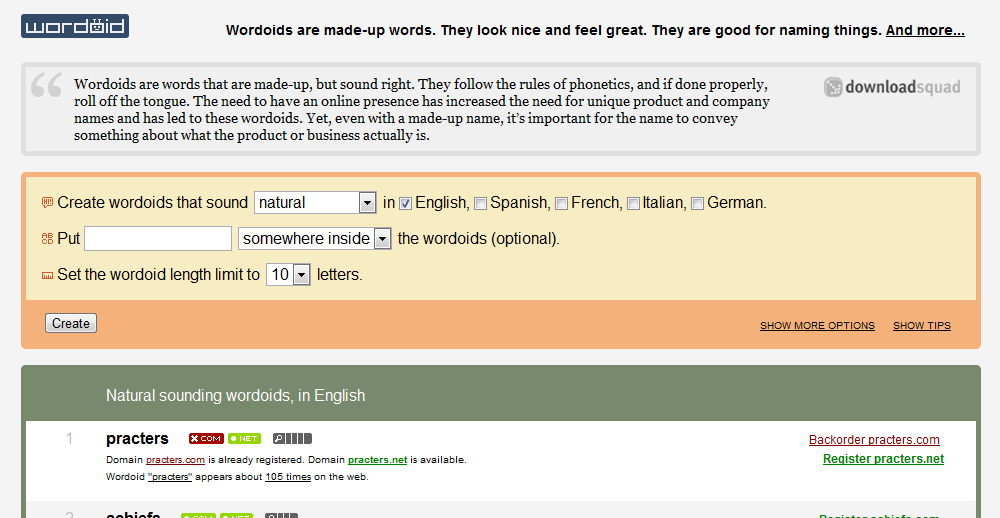 Use these sites, find awesome domain names, and come back and thank me later. Please feel free to share your favorite domain name related tools with us in the comments.