10 Excellent Search Engine Optimization Tips
on December 23rd, 2010

When you optimize your website for the search engines, you are making their "job" easier – their spiders will crawl most of your pages, every new page that you add will quickly appear on the search result lists, and you will receive more search engine traffic. You could enlist the services of a professional SEO company and pay thousands of dollars, but you can do some basic optimization on your own as well. Listed below are some basic techniques that you can utilize in order to make your website more search engine friendly: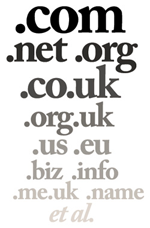 1. Register a domain name, which includes your targeted keyword or key phrase. Of course, for the most sought after keywords, this sounds more like wishful thinking since all the "good" domain names have long been registered, but even registering a longer name, which includes the targeted keyword is beneficial.
2. Choose the correct TLD. Register .COM if you target the global or the US market, but for your London's branch, registering .UK domain is highly recommended.
3. Spy on your competition: take the time to analyze the websites that take the top search engine spots for your targeted and related keywords. Find out how many back links they have, where their back links come from, and the way they have optimized their websites. This will give you a good indication of what you are up against and what you have to do in order to outrank them.
4. The title tag is extremely important, yet often ignored. Once you have decided on the keyword or key phrase that you want to target, make sure to include it in your main page title's tag. Use different titles for the different pages of your website, avoid keyword stuffing them, but do not be afraid to use slightly longer titles either!
5. High quality content is great for your website! Apart from using the targeted keywords throughout your website's pages, adding original, meaningful, and useful content is increasing the chances of other webmasters linking to your website. Update your website with relevant content as often as you can and make it well worth sharing!
6. Building quality back links is an excellent way to climb up the search engine ladder.  You can build relevant back links by writing and submitting articles to the top article directories, syndicating press releases, using social bookmarking sites, and publishing RSS feeds. These are only a handful of the techniques that you can use, but remember that not all back links are created equal and high quality and relevant back links carry more weight!
7. Add a site map to your large website. This will help the search engines spider each one of your pages, including dynamically generated content and archived pages. All hyperlinks should be plain text and you should use anchors that not only match relevant to your site's key phrases, but also are also easier for visitors to understand.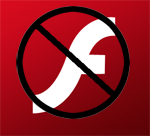 8. Do not use flash, image maps, Java script, or drop-down menus unless absolutely necessary. They make it harder for the search engine spiders to follow and if you have to use any of these elements, add alternative text hyperlinks as well.
9. Use reputable web host. Google and the other search engines are quite tolerant when it comes to website's downtime – even if your site goes offline for a number of days, its search engine ranking is not likely to change. However, if your website is sharing an IP address with hardcore spammers or number of blacklisted websites, this can have a major negative impact!
10. Optimize your headings, subheadings, Meta tags, and ALT attributes. Long gone are the days when you could get your website to the first page on the major search engines just by using the correct Meta tags, but optimizing all these attributes is still a good practice and relevant even today. Although Google does not use the Meta keyword tags, optimizing them and the other attributes will still count with most of the other search engines and help you increase your website's traffic.
Keep in mind that these are only a few elements that you should take into account and remember than SEO is not a once-off task- adding content, building quality back links, and on-site improvement is an ongoing process, which will pay off in the end.
Have some favorite SEO tips? Share them in the comments.