The top 10 to-do list managers
Staying organized and remembering every single task is so much easier when using the correct tools – while pen and paper might still work for many of us, there are software packs and online tools, which are far more sophisticated and come with features that would please even the most demanding user. Listed below are the top 10 to-do list managers, some of them free, some paid, but any of them is likely to help you stay focused and manage your day-to-day tasks easily:
Works with Gmail, Google Calendar, and iGogle, and is free of charge. You can access tasks from within your Gmail inbox, create tasks and sub-tasks, move tasks, switch between existing links, tick off tasks that are done, and clear completed tasks from your lists. Using Google Calendar, you can create to-do lists as well, add tasks with due dates, add dates to already created tasks, mark completed tasks, and even sort tasks by due date. In addition, you can add a Task gadget to your iGoogle homepage and use it to manage your to-do lists.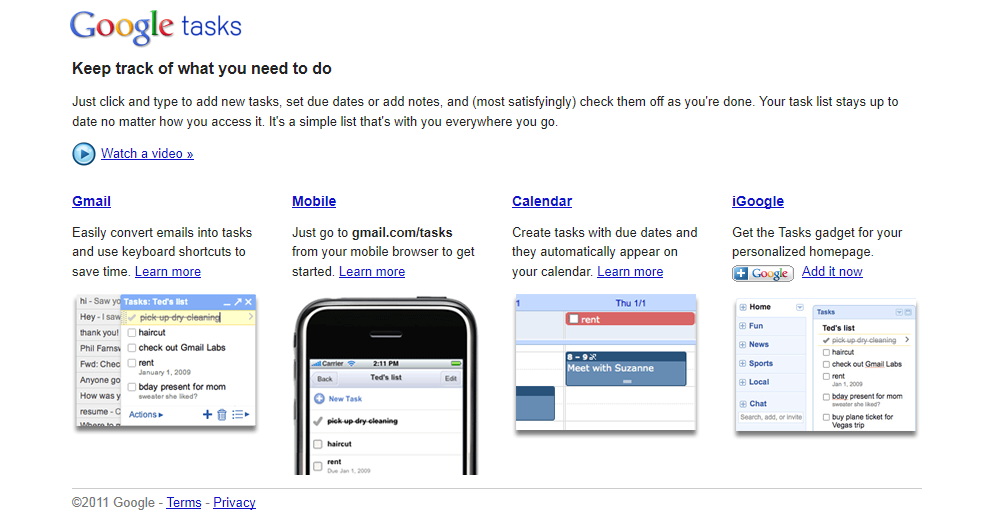 A very simple to use online to-do list manager, which comes in free and pro versions. It is available in close to 30 languages and it can be integrated into Gmail or used in iPad, iPod touch, iPhone, Twitter, BlackBerry, Window Mobile, and various other third party applications and services.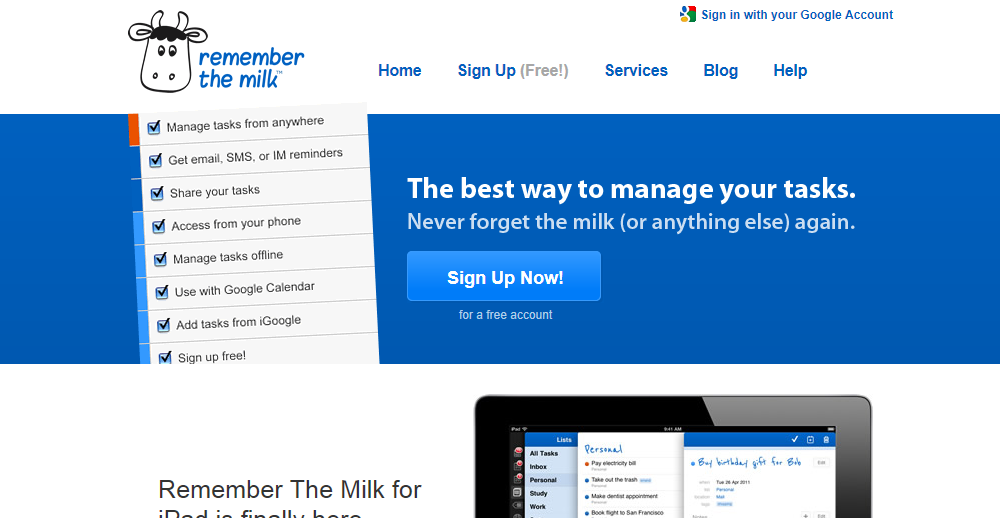 A versatile and powerful task manager, which comes in Free, Plus, Premium, and Platinum versions. It offers multiple team support, reports and filters, email digest, hot tasks, and can be used with Gmail. In addition, Producteev could send alerts to your email or any of the instant messengers, which you already have installed on your computer.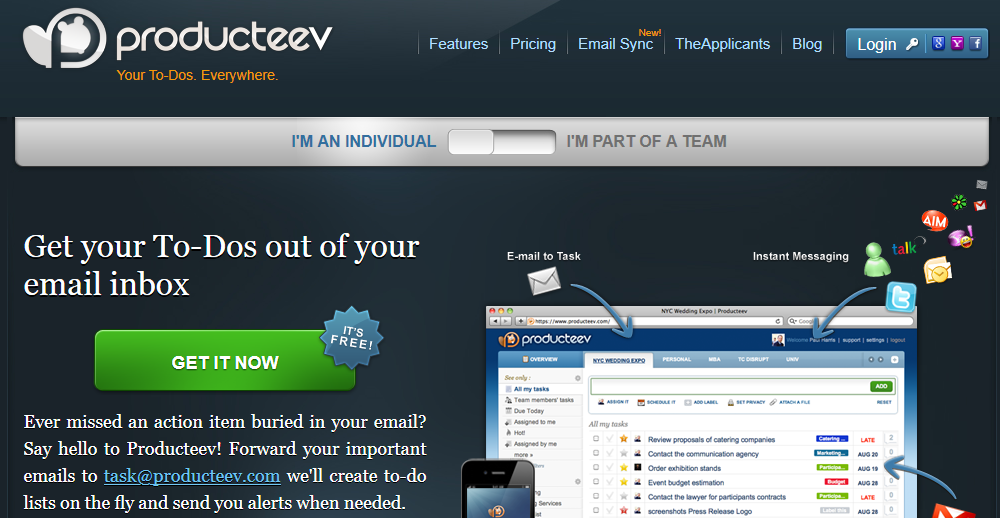 A paid, web-based to-do manager, which offers 14-days free trial. The service could be accessed from your web browser, email, mobile phone, or Mac and it allows you to easily add tasks, assign tasks to other users, attach files and leave comments, and send instant notifications.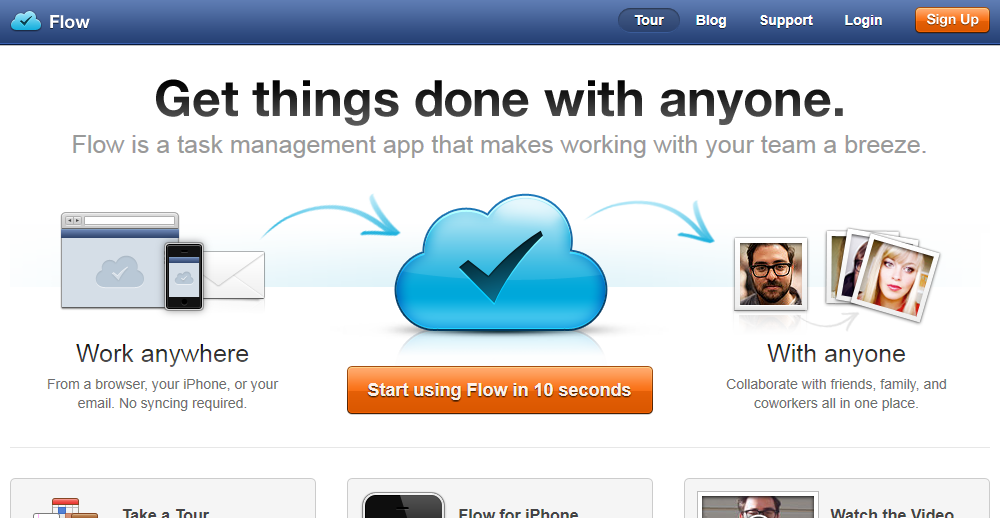 Available in Free, Pro, and Pro plus version and has some excellent features, amongst which deadlines, priorities, tags, notes, goals, status, search, history, and many more. The Pro version offers full collaboration, statistics, subtasks, chains, and auto-scheduler and the pro plus version supports file uploads.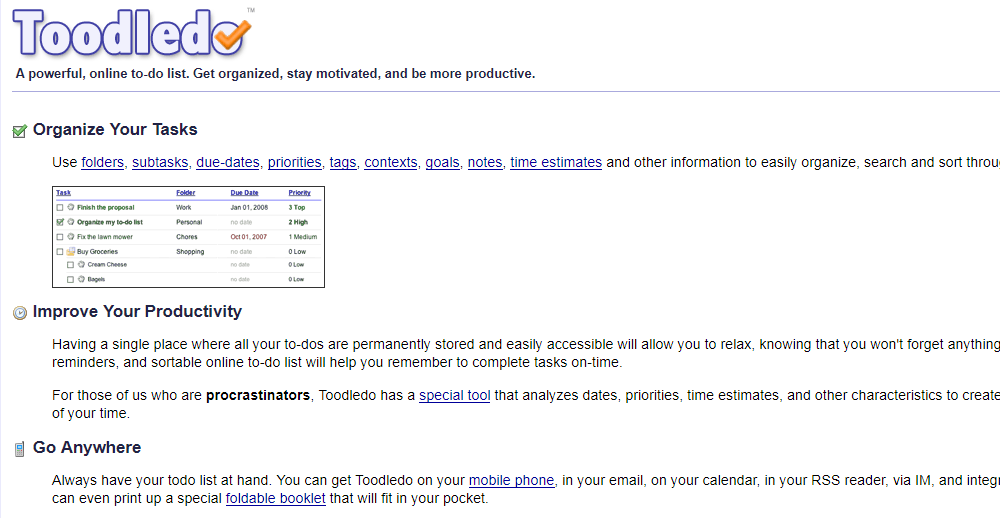 Works on Windows, Mac OSX, iPad, iPhone, and Android and it can be accessed online as well. Once the lists are created, you can share them on Facebook, Twitter, or via email and invite friends or colleagues to work with you.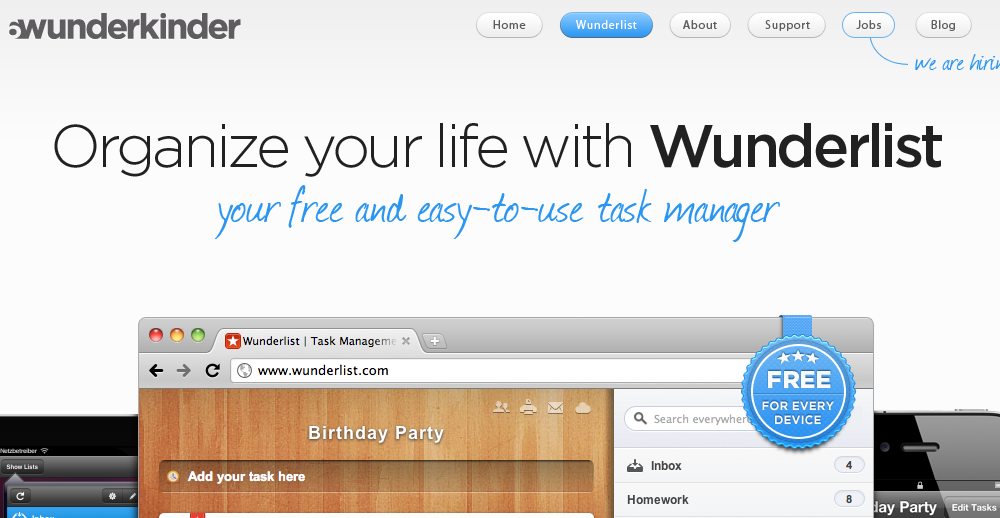 Free, has clean interface, and offers some excellent features. It allows you to create to-do lists and file them away, search your tasks, organize them by project, add tags, and access them from anywhere. In addition, the tasks can be assigned to other users, completed tasks can be archived, and projects and tasks exported any time.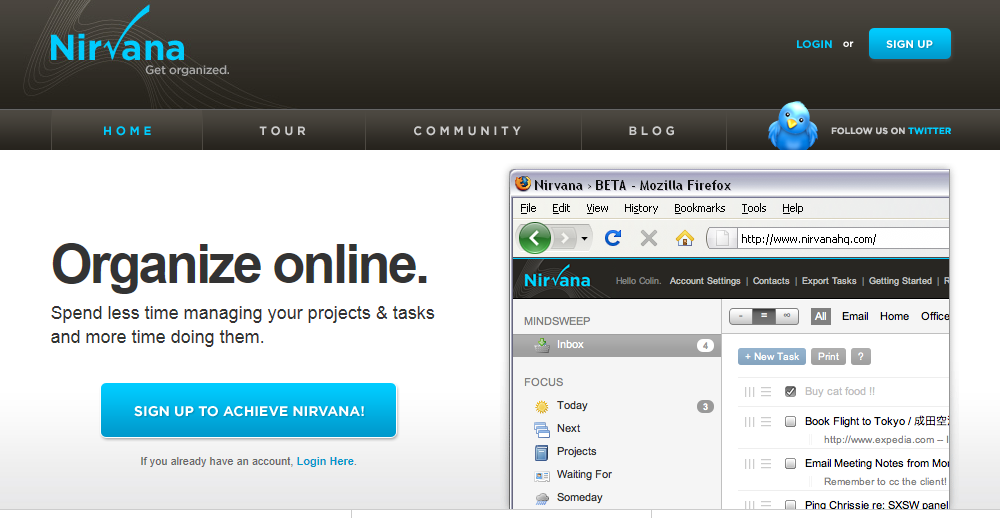 Free and it has simple interface, built-in calendar. It supports sub-tasks, sub-projects, widgets, and labels and the service can be integrated with Gmail and Outlook, and used as Chrome or Firefox plug-in.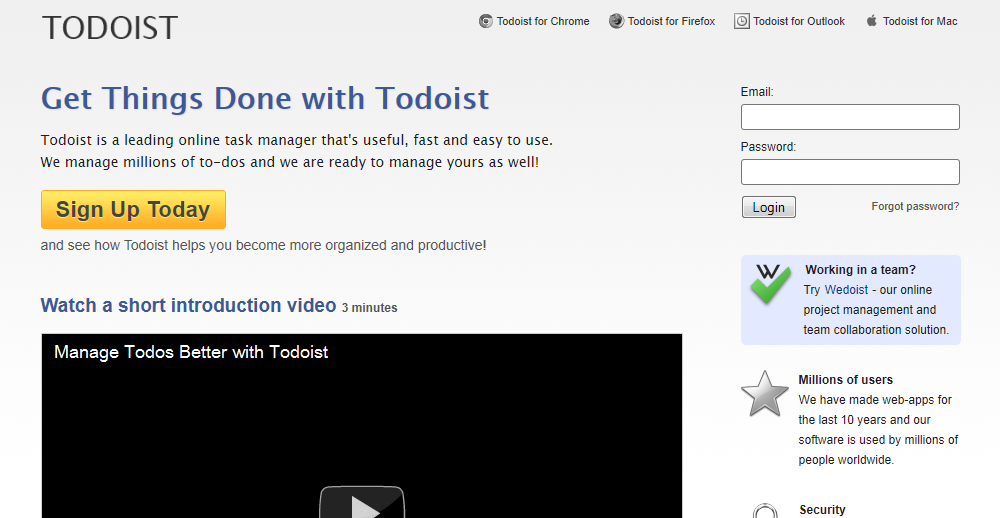 Comes with very clean interface and allows the users to add tasks, assign them to other project members, cancel or merge tasks, browse or search tasks, and save task searches as Smartlists.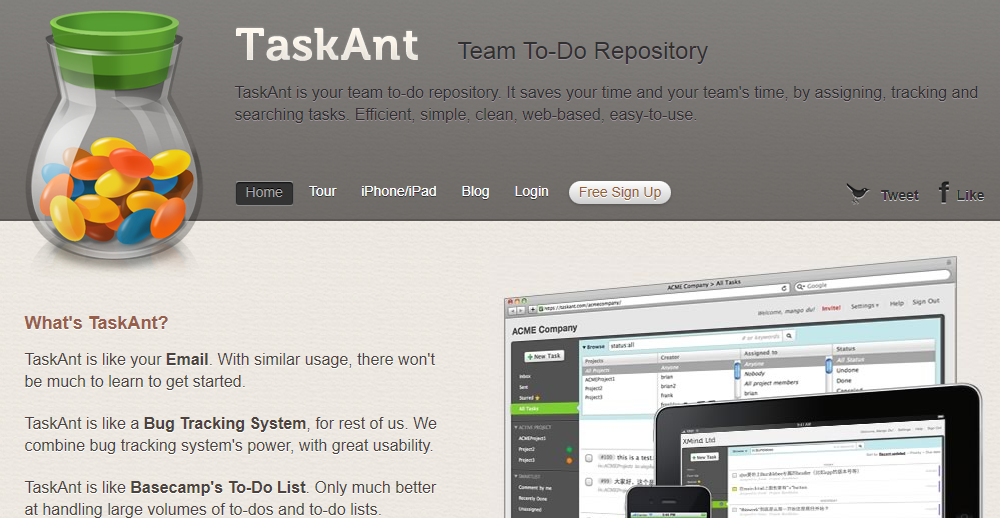 Works with almost all popular web browsers and it can be used on a PC, Mac, and iPhone. It allows its users to create lists and share them with friends or colleagues, or keep them private.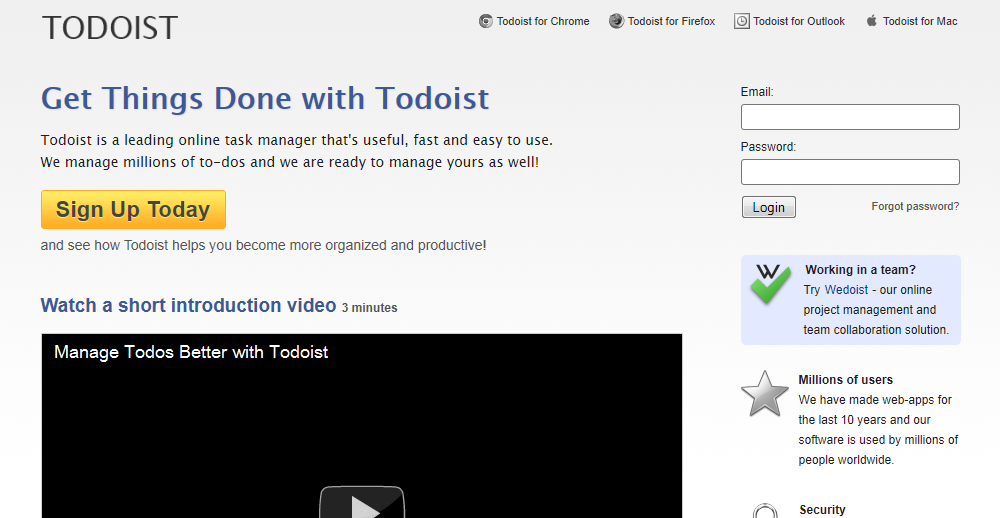 These are just a few of the to-do apps available, there are many more. Do you have a favorite or have you used one of these? Please tell us about it in the comments.