Save Your Bookmarks – 15 Great Alternatives to Delicious
on December 20th, 2010

News stories claiming that Yahoo is shutting down Delicious, one of the oldest and probably best-known social bookmarking websites, appeared in the past few days. Because of thise we were motivated to compile a list of the top 15 Delicious alternatives. Some of them are quite popular, with decent amount of users and numerous great features, while others are slightly smaller and less known, but have advanced options that you might find useful.
Visited by more than 27 million people every month and is the largest social bookmarking site today, which has its advantages. If there is one site that you should include in your marketing and SEO efforts, then this is the one. With a new CEO, the site is about to undergo some exciting changes, and offer new and better features soon.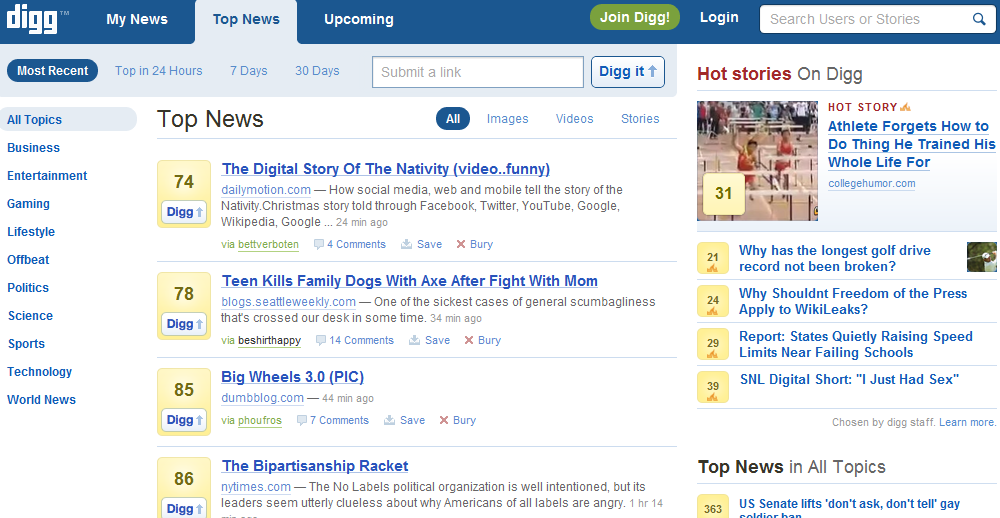 Stumble Upon has an estimated 15 million monthly visitors and apart from the large user base, offers some great options that will allow you to find cool websites that interest you, follow other people, and even purchase traffic for your own site.
An excellent bookmarking site, which comes with features that allow its users to build and share lists, use labels, and import bookmarks. It also comes with Chrome extension and supports browsing the bookmarks by tag.
The "bookmark, sync, and search" website, which has some extraordinary features. For starters, it has a mobile version, so using the site on an iPad, iPhone, or Android running cell phone is not a problem. It also works with all popular browsers, permits easy bookmark synchronizing, and supports profiles, passwords, and bookmark management from the web!
Receives approximately 1.2 million unique monthly visitors and has an Alexa rank of 1,769. The current version, Diigo V5.0, has some excellent options, which are divided into three groups: free, basic, and premium. The basic ones are good enough for the vast majority of the users since they allow unlimited bookmarks, up to one thousand yearly highlights, access to annotation tools and mobile applications, sticky notes, Meta info search, and much more.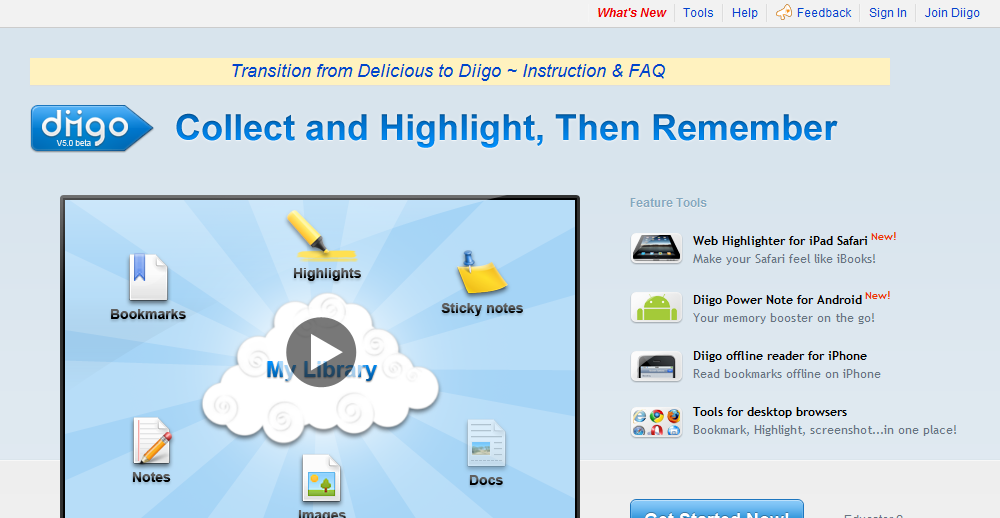 A unique website, which supports bookmarking links and articles, as well as categorizing them for later viewing, and sorting out the bookmarks according to their popularity or date. It also comes with useful little tools such as TweetLink, FuvitNow, and FavitLater, while the upcoming features include bookmarks importing and exporting, user comments, and most visited sites.
With more than 15 million monthly visitors and Alexa rank of 119, this is one powerful and popular social bookmaking website! Launched back in 2005, it went through many changes, but kept its simple and clean look. The registration process is hassle free, the site loads quickly, offers user specific recommendations, and has a toolbar and karma feature as well.
Allows the usage of text, images, and video, which lets its users share exactly the portion of a webpage that they find worth sharing. The clips can be public or private, emailed to friends, printed out, or posted directly to sites, hosted on blogger, wordpress, live journal, typepad, and other popular blogging platforms.
Uses links with notes and multimedia previews, which make finding sites of interest much easier, and the registered users can follow their favorite topics and even build pages with frequent updates on these topics.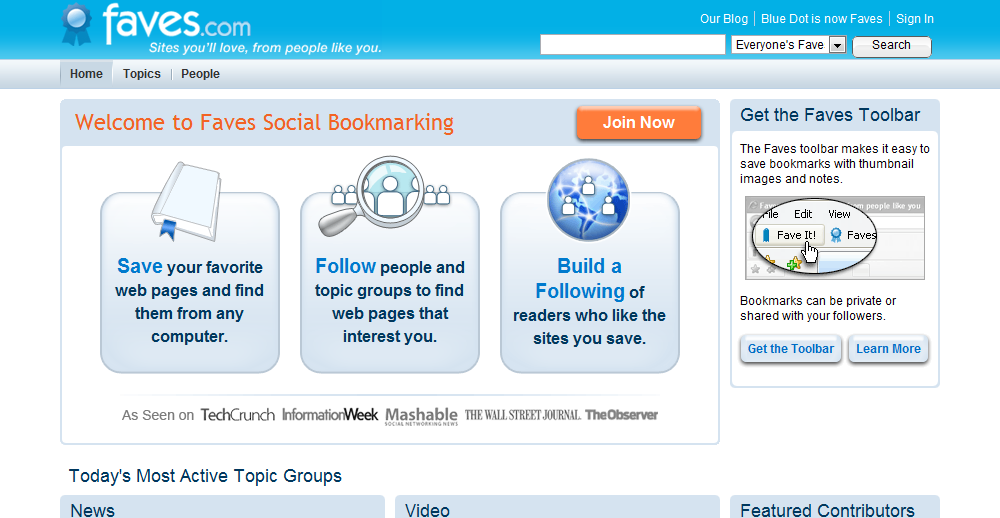 An excellent Delicious alternative and lets you save not only links, but also text clippings, notes, to-do lists, and photos, organize them and later on search them by titles, keywords, and tags.
Great site that charges a very low, once-off fee and sports some great features. Amongst them are private bookmarks, tag intersections, pre-pending tags, favorites tracking, and minimalistic view. If you think you want to start using Pinboard sign up soon because the price goes up as more people sign up.
The Delicious alternative that the more advanced users will fall in love with. This is probably the social bookmarking website, which comes with more features than any other – storing, organizing, annotating bookmarks, importing, exporting, and verifying them is just a tiny portion of the available options.
Offers single click bookmarking, full text search, page snapshots, and easy sharing. It also allows its user to import easily their Delicious bookmarks and even keep the tags, dates, and titles intact!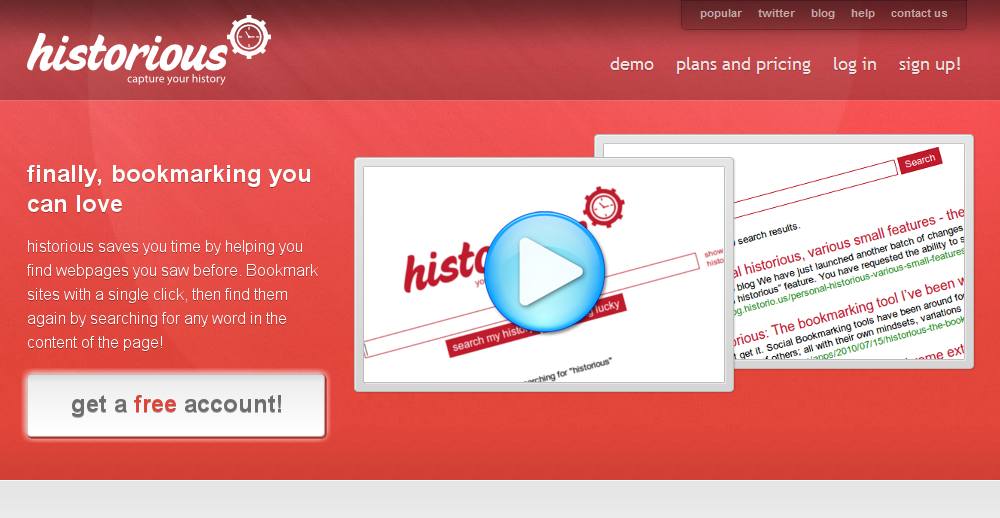 Sports approximately seven million monthly users and is the place, where you can effortlessly save and manage your favorite websites, import links from twitter, access the site's account from anywhere, and search for interesting websites as well. It also supports private and public bookmarks and groups, and comes with number of tools.
A simple to use and fresh social bookmarking website, which supports adding new bookmarks, managing existing ones, sharing them with friends, and posting comments. It comes with number of very useful features such as thumbnail preview, customizable user page, categories and tags management, easy import, and dynamic search.
These are the top 15 alternative to Delicious, but the list is definitely not complete – there are thousands more out there that will help you keep all your favorite sites within an easy reach! If you have a favorite we have not listed please post it in the comments.