Summer is Approaching, Time to Find an Internship or Job
on May 10th, 2011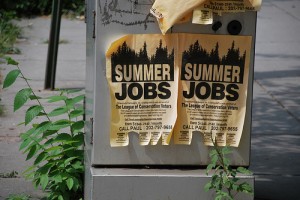 It's that time of year again. Temperature on the rise, pants getting pleasingly shorter, free time increasing, money situation low. Well "Snoop Doggy Dogg", it's time you got yourself a "jobby job". It's not the best of times out there, especially for youngins on the come up. Unemployment for teens and young folk, students, is something like three times the national rate. Which is hovering in the crapper as is, something like 8-9%. Options are few and there are a lot of people out there aiming to take the jobs that you would normally be able to get during the summer to help pay for your long break from reality. Hopefully I can drop some knowledge on you with a few tips on how you might be able to land a summer job or internship to get you through til the shroud of school blankets you from the real world that us folks get to deal with all year full time.
Where to look?
Finding a job/internship to apply for can be pretty tough at times, especially in smaller areas. There are a million options out there other than the olden standard of picking up a newspaper. There are a few sites that come to mind, some huge, that you can look around on and drop some keywords in the search to find. Social media sites like Facebook and Twitter can be used to look for potential openings (TweetAJob.com as an example for Twitter searching). And more traditional classified sites like Craigslist and Indeed.com. Indeed is a favorite of mine because it indexes other sites for data. Once you have something that has caught your eye, it's time for applying.
Make an impression.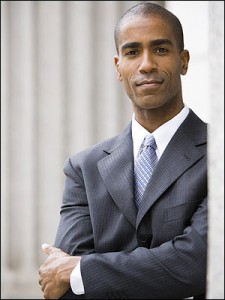 A good one, no gangsta wear at an interview or Starfleet uniforms. Once you have picked your destination apply for that job, and stay on top of it. Online or in person it's your duty to hound the employer into remembering you when they make their choice. You can do some interweb stalking to try and find who is in charge of hiring from Googling or checking things like LinkedIn and getting that name to direct your questions to. If you are lucky and have passed that hurdle and get to the interview step it is time to calm down and make them like you, sell yourself like rocks. Dress nice, not too nice, no tux, look as good as you can, slap on that smile, and be positive. One tip I've heard and used it to never answer any question negatively in an interview. Always spin your answer into something positive. Keep that eye contact, smile, all that good stuff. Be grateful and thank everyone involved a lot. Once you are done with the interview follow up I cannot say that enough. Friends complain about not hearing about a job, but they put no effort into communicating that you want that job. Call on a Tuesday or Wednesday, leave them alone on busy days. Sending a thank you card to all involved in your interview is an outstanding tip and landed me my current job. Things out of the norm will keep your resume on top of that pile, trust me.
Keep your chin up, and ear to the ground.
Do not put all your eggs in one basket and so on and so on. Cliches aside you need to put yourself out there as much as possible, you are a product to be sold. Keep looking, keep applying. Do not get down. That is very important for your sanity, rejection letters and phone calls suck major. Keep your chin up and keep on keepin on. Call in favors, use connections, do what you must. Don't lie of course, but do what you must within the confines of the law to land that gig. It is the perfect time of year for short term or possibly long term employment. You just have to butt your way to the front of the line and take it, make that cake, things aren't getting any cheaper. Good luck.
Online Help
The following are some sites to help you out in your travels:
Facebook
TwitAJob
Twitter
Indeed
Careerbuilder
Craigslist
USAjobs
Snagajob
LinkedIn
Use them in your search and best of luck to you. If you have any tips for getting a summer internship or job please share them in the comments.