Go Local – How Web Designers Can Find Local Business
on July 26th, 2011

Finding local clients comes with numerous advantages and it is something well worth looking into. While working online allows you to solicit business from any country in the World, operating in different time zones, dealing with cultural differences, and no face-to-face contact are just a handful of the hurdles that you need to overcome. In comparison, new clients are far more likely to trust and hire someone from their own community, and you can visit local businesses, make direct phone calls, or find other ways to get in touch with them and build a strong, long-term personal relationship.
Here are some ideas that could help you find local customers:
Local Advertisement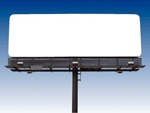 Advertising in your local newspaper or radio stations is an excellent way to reach new local customers and build a brand name. You can always start small and spend more and more money on local advertisement as your business rows.
Distribute flyers and business cards
Print out some catchy flyers and business cards, list your contact details and your website, and distribute as many of them as possible.
Try Word of Mouth
Networking in your local community is another way to find new clients. Inform all your friends and acquaintances that you are trying to expand your business and looking for new customers, give them your business card, and ask them to recommend your services to the people that they know.
Utilize Cold calls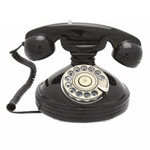 Even though many people frown upon cold calling, it is still an effective way to get business, as long as it is executed properly. Do not call indiscriminately, but rather limit the number of local businesses that you are trying to contact, learn a few details about their operation, pick up the phone, and explain how you can help them grow and profit from your services.
Advertise in Local Business Directories
Many clients are searching for website designers by browsing local offline and online business directories and making sure that you can be found in most of them will help you grow your business.
Attend Local Events
If there are conferences, fairs, or other local business events, attend them, meet other business owners, inform them of the services that you offer, and make sure to give them your business card as well.
Join the Chamber of Commerce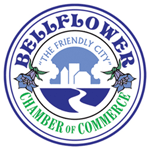 This will help you build strong relationships with other local business owners and these contacts are likely to bring you new orders.
Target Local Keywords
When building your website, make sure to target some local keywords. This will help customers, looking for local web designers find your website, check out your portfolio, and get your contact details.
Use Targeted PPC Advertising
Google and the other search engines allow you to run pay-per-click campaigns, where you can target a specific geographic area. This allows you to get most of your ads and attract local customers by using keywords, specific to your geographic area.
Try Out Google, Yahoo, and Bing business listings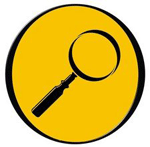 Make sure to list a local telephone number and your correct address rather than a PO Box and a 1-800 number.
In addition to these simple steps, you can "get local" on any of the major social network sites that you use, join some local internet forums and groups, encourage your customers to leave reviews on local websites, swap links with other local sites, issue press releases, and sponsor small local events. While competing globally is getting tougher by the minute, many clients are delighted to work with local businesses, knowing that every dollar that they spend will go back into their community!