Must Have Portable Apps for Windows
on August 16th, 2011

Portable apps are the apps that run independently from the operating system (although they are normally OS dependent), do not change the system files, and keep all the necessary data in the program's folders. They are ideal for people on the go, who can simply download and run the programs from external hard drives, flash drives, CD ROMS, and of course, their computers and laptops. These portable apps do not clutter your system and if you decide that you no longer have use for them, all you have to do is delete them without having to worry about incomplete un-installs and left over files. These programs are often scaled down, but fully functional, multi-media players, email clients, instant messengers, graphic viewers, image editors, and office software.
Listed below are some of the must-have portable apps for Windows: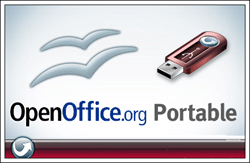 A fully functional and complete office suite, which comes with word processor, presentation tool, drawing tool, spreadsheet, and database. Using it, you can create, edit, save, and process almost any kind of office document just like you would with some of the paid office products.
A portable anti-virus program, which you can take with you anywhere you go. The program comes with one-click installation, intuitive interface, high detection rates for spyware and viruses, and regular updates.
Fast, safe, and speedy, Firefox is the browser of choice for many Internet users and its portable version allows you to carry your browser and your settings with you everywhere you go. You can have it installed on a flash drive, CD ROM, or any other removable media and use it on any computer or laptop, without having to worry about your passwords and browsing history being seen by others. All changes that you make and all settings are stored in the apps' directory and not on the computer, giving you an additional layer of security!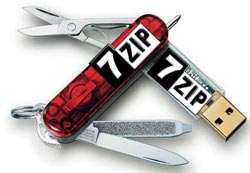 A must-have app if you want to be able to work with jar, zip, rar, 7Z, and other popular zipped file formats. The program can also un-pack more than 20 different archives, it can shrink your files to up to 40%, and offers AES-256 encryption as well.
Much smaller than Acrobat Reader, the portable Foxit PDF reader launches in a split second, allows you to add annotations, and is spyware and adware free.
Allows you to create custom data, audio, or mixed disks and burn them on the go. It can erase re-writable disks in four different ways, record dual-layer DVDs, record images (ISO and others), import sessions, and save data to files.
This portable player allows you to listen to music and watch video files, change the playback speed, and use various audio and video effects. In addition, the portable player supports most of the common media file formats, making it easy to use and eliminating the need for downloading and installing numerous codecs.
A portable diagnostic tool, which will analyze the hardware on any computer and display important information such as your computer's CPU, BIOS, motherboard, disk drives, ports, memory, printers, installed programs, processes, and more. Unlike the built-in Windows system information utilities, SIW is easy to use and provides detailed information about the machine and the operating system itself.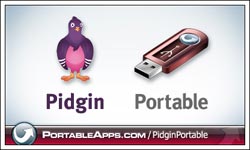 Lets you chat with friends and colleagues on Facebook, Yahoo, GTalk, MSN, and Skype.
A versatile image viewer, which works with more than 50 image file formats, displays images quickly, and allows you to rotate, resize, and use filters.
What portable apps are a must-have on your thumb drive? Please share them with us in the comments.