Five Must-Have Collaboration Tools for Freelancers and Small Businesses
on January 24th, 2011

Gone are the days when you needed your own server for collaborative work between colleagues. Today, it's possible to create an entire business on subscription plans and free collaboration tools that help you do everything you need with minimal effort and maximum reliability. This has already led to the creation of virtual offices all over the world – the open source ecosystem being one of the biggest and most successful examples of this. That shows that it's finally possible to do away with expensive rental plans for offices and thousands of dollars for setting up and maintaining even a small-sized infrastructure.
In fact, if you've started your own small venture with personal money, it only makes good business sense to set up everything with as little cost as possible while keeping in mind the quality and reliability aspect.
To give you an idea, here are the different types of applications that any business can use in order to manage things between remote employees:
Project Management
This is definitely the most important category of tool to have unless you're a single individual working for yourself. Project management apps make it very easy to set up projects, assign tasks, track progress, and exchange messages and reminders between teams. If you think you can manage all of that with excel sheets and emails, go ahead and give it a try. However, that definitely wouldn't be a smarter way of going about things – especially when you have a plethora of free as well as subscription-based tools available to do this job for you. For example:
]project-open[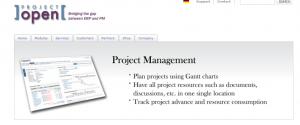 ]project-open[ is a full-featured management tool that can help you do everything from tracking projects to managing payroll, timesheets, and everything that a business needs. While I haven't personally tried this solution, it does look worth at least giving a look based on the kind of the things the promise they can help you do.
You have both the options of having this deployed on your hosting account or using it as a SaaS available at monthly subscriptions from the company. In fact, you could also try their minimal $49.00 subscription for a couple months as a trial, and when you're sure you want to continue with it, you could move it to your own hosting account.
BaseCamp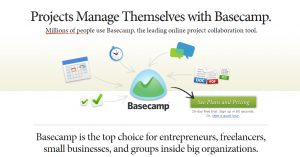 BaseCamp is by far the most popular business management tool that helps you create and manage an entire team working on multiple projects. You can track projects, timelines, assign new tasks, and send notifications and reminders to employees, and much more. A must have if you're working with people who are located outside your city and intend to continue working that way.
Document Management and Collaboration
Document management and collaboration is probably the next most important thing for everyone, be it individual freelancers or owners of small businesses. The reason why I include freelancers is because nearly everyone uses more than one computer today. Therefore, as the number of documents with which you work increases, so does the pain of maintaining them and transferring them between different computers all the time. Here are some apps that could be of immense help:
Dropbox

I know I have covered Dropbox on Tech King before, but it deserves a mention in this article as well. This is by far the best synchronization app I have used, which works across all operating systems including Windows, Linux, and Macintosh.
The best part I like about this app is that it is non-intrusive, extremely light-weight and oh-so-intuitive. The only thing I'm waiting for them to include is the sharing of folders regardless of whether they're a part of the main Dropbox directory structure. With that in, it would be the perfect app in its category.
Online Document Management Software
We're no stranger to these apps. Right from Google Docs to Zoho Apps, there's a whole bunch of online services available for free as well as a subscription. Choose the one that works best for you. Me, I go with Dropbox and occasionally Zoho.
Communication
Skype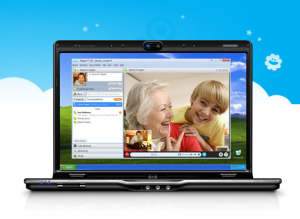 Again, not an unknown app, but I've hardly ever seen businesses make productive use of Skype. The best part about this application is that it allows you to have video conferences with a number of people making it extremely effective for meetings with remote team members. And it works with all the three major operating systems, so there are no compatibility issues either.
VoIP Calling
I know Skype serves that job too, but having a good VoIP calling account set up will save you a ton of money. For e.g. if you sign up for a service like Vonage, it allows unlimited calling between a number of countries for a very limited and reasonable fee. Having such a service and using that line to keep in touch with all your employees as well as clients will save you a lot of money in subscriptions and long distance or even international calling charges.
Invoicing and Payments
I have written an entire article on invoicing and payment management for both your employees and clients, and our readers have been kind enough to add some of their own suggestions as well in the comments section. Therefore, I encourage you to go through that article and figure out which of the solutions mentioned in it suits you best.
Employee Attendance
Okay, for a set up with one or two individuals, this isn't a must-have; however, for those businesses that need to have people on payroll working from remote locations, this is definitely something worth considering. There are a number of applications that can help you track attendance of your employees and create reports that will show you how well your employees stick to the assigned schedules. I'll cover two of these apps, one of which is free and the other is available for a low-cost subscription.
MyAttendanceTracker

Although MyAttendanceTracker is meant mostly for teachers to maintain their students' attendance records, it can be easily used to track the attendance of your employees as well. You can track the attendance and also figure out whether an employee is tardy or punctual; and you can generate reports that can be exported to Excel, making it a very simple yet efficient tool that does exactly what it says – track the attendance of your group.
This tool is available for free, therefore, for those who are not looking for a very advanced solution, it would work out quite well. For those how are looking for something more comprehensive, here's another app that could help:
SoftTime Online

After the success of their desktop application, SoftTime Diamond, the manufacturers have come up with the online version of the same tool allowing people to perform all the complex HR-related tracking jobs online and with ease. Their subscription plans are extremely reasonable going as low as $1 per month per employee. In other words, regardless of how big or small a company you are, you can probably afford this. Among the notable features of this application are the ability to apply for leave online, create and manage shifts, and have a complete employee database with all their relevant details.
Only a few years ago, people had to go through painful procedures and hire developers to create custom solutions for every single need; and others who couldn't afford it either had to buy unnecessary loans or make do with spreadsheets and diaries. However, thanks to the ever-evolving technology and the improvement in web browsers, those days are really behind us.
Now all we small business owners need is for the governments to reduce our taxes, and it will be a perfect world!