Backup and Recovery Software that will Save Your Valuable Data
on December 14th, 2010

Loss of data is every business owner's worst nightmare. Of course, we all have our own little flash drives, external hard disks, and online accounts on which we keep copies of our most sensitive data or important documents that we need all the time. However, when it comes to a full-fledged business with a lot of data generated by users — or when it comes to a very large amount of data on your computer — you need to go a little beyond creating restore points and copying folders to an external storage device.
Therefore, I tried to look up a good mix of solutions available for this purpose ranging from free and open source to commercial software, and from desktop/server-based solutions to cloud services. Here's what I found:
Commercial Solutions
Asigra
This is a cloud-based system that helps automatically take backups of all the systems in the network without having to install any agents on the host computers. This helps in easier management of the backup software and also makes the whole solution quick and less resource-intensive. There's a ton of information available on the vendor's website about this system; you can find it here.
Zmanda Cloud Backup (ZCB)
The main feature of this system is that it uses all standard tools and data layouts in order to create your backups, which means that you can restore your system even without using the tools provided by Zmanda. Of course, if it uses standard utilities such as TAR and Dump, you'd probably ask yourself why you need to buy this system rather than using those free utilities yourself.
That is actually a good question provided you're paying a system administrator a ton of money to handle your server and systems, or if you're a server-side wiz yourself and have a small business whose data you can handle on your own.
However, if that's not the case, I wouldn't mind paying these guys to save my system especially seeing the kind of pricing they have.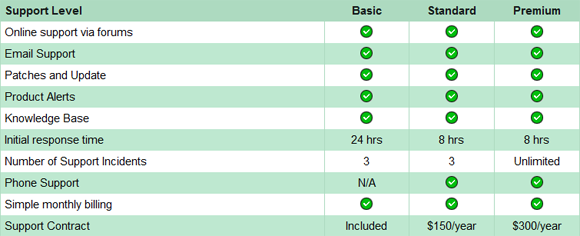 This is a Windows-only solution though. For other platforms, you have to use either their commercial or the community desktop version named Amanda, which is also open source.
Gladinet
This is another cloud-based backup and recovery system, which works on a slightly different principle. It allows you to work with a number of different cloud backup systems such as Adrive, Amazon Simple Storage Service (S3), Google Docs, Google Picasa and Local Disk. Moreover, it uses a desktop client to help you manage everything so that you don't have to use a browser just because your backup system is cloud-based.
It's interface is incredibly simple to use, and it even allows backing up selected parts of the data. Here are some more details about this project.
This too is a Windows-only solution, therefore, those using Linux, Solaris, or other systems on their PCs or servers won't find any value here.
BRU Technology
BRU technology is the underlying strength behind every backup solution created by the TOLIS Group. BRU helps you read data even when your disk throws up a media read error during the restore process, thus ensuring that you get most of your data back even after a disaster.
BRU software is also designed considering regulatory compliance rules in mind making it a desirable option for those whose business depends on their ability to follow such standards.
Here's some more information about the software.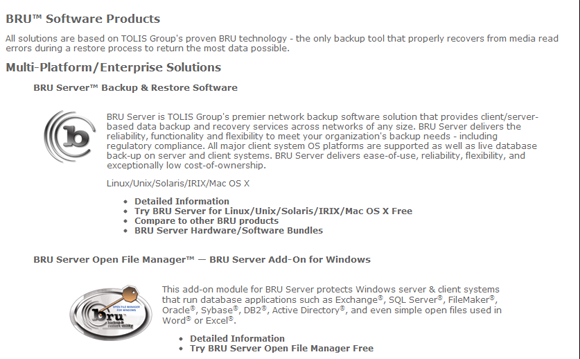 And now that we're done discussing commercial solutions, let's talk about something that's close to my heart — free and open source software.
Free and Open Source Backup Software
TAR
This is one of the most common and simple free backup utilities present on all *nix platforms. In case you're wondering, it's the same file compression utility that creates those tar.gz files. Additionally, it also does a great job of backing up your files in any manner you like — all at once, incrementally, etc. — and restoring them to their original locations with file permissions intact.
Here's an excellent series of tutorials on how to use this utility for creating regular backups of your *nix systems.
Dump
This is another utility specifically created for backing up entire partitions regardless of their type. This one may take up a lot of space than TAR while creating backups, however, it has a number of features that make it a worthwhile choice for backing up all your data on a regular basis.
Here's a tutorial on how to backup and restore data using the Dump utility.
Lbackup
This is a simple yet powerful and flexible tool for quickly configuring backup options and recovering data from previously backed up files. It can easily handle data in excess of 1 TB and allows you to set up a backup script in under 10 minutes.
Although the software is still in its pre-release beta stage of development, it's code has been tested extensively, and it is ready for most production environments.
Here are some more details about this utility.
Bacula
This is perhaps the most advanced and popular backup tools — actually, it's a selection of tools — that is enterprise-class. It is a little complicated to set up and use as compared to other simple utilities such as TAR or Dump, however, it is just as simple or even less so than other sophisticated and commercial utilities in its class.
It is a network-based backup program that has many advanced features comparable to those of its commercial counterparts. Here's some more information about this program.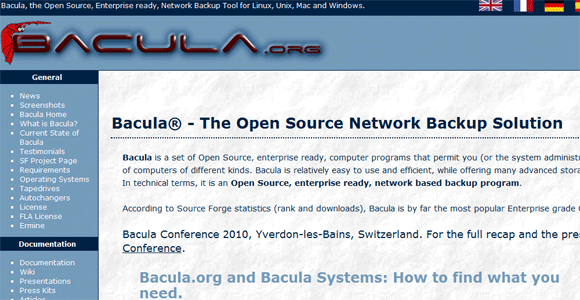 Those who have only recently started their own small businesses as I have or are individual freelance professionals don't usually pay much attention to obtaining a full-featured solution for their backup needs. They usually rely on stuff like Dropbox, online documents, email, and an external storage device. It is for us that the above mentioned backup solutions are even more important. After all, only a true backup utility that is both powerful and in active development can provide you with the kind of a solution that you can entirely trust with your data over the long run.
If anyone experienced with this process would like to shed some more light, please feel free to leave a comment.