14 Top Sites to Find Premium Graphics
on August 9th, 2011

While every seasoned designer wants his or her work to be original and stand out, incorporating separate design elements, vector graphics, brushes, and templates into your projects will speed their completion up and help you work smarter. It is wise to keep all the graphic elements that you have designed handy, so you can always find them on your hard drive and include them in your future work, but you can also find hundreds of websites, which offer premium design graphic packages at very reasonable price. Listed below are some of the places, where you can find just about anything a designer might need – from icons and gradients to premium WordPress themes:
Grafpedia has a VIP download section, which you can access after paying a yearly subscription fee. Once a member, you have full and unlimited access to premium tutorials, source files, HTML and CSS code, and numerous design resources, including brushes, vectors, icons, and textures.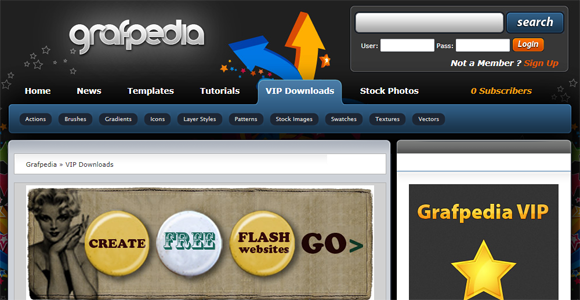 Web Design Premium offers instant access to premium WordPress themes, Photoshop brushes, vectors, and more for a small monthly fee.
We Graphics offers monthly, recurring yearly, or one-time yearly payment options and access to high quality premium graphic packages that include vectors, textures, mockups, icons, and brushes.
Media Loot has an awesome collection of scalable vectors, thousands of icons, print templates, and high-resolution textures. You can choose from three payment options (causal, professional, and elite) and select the one that matches your needs.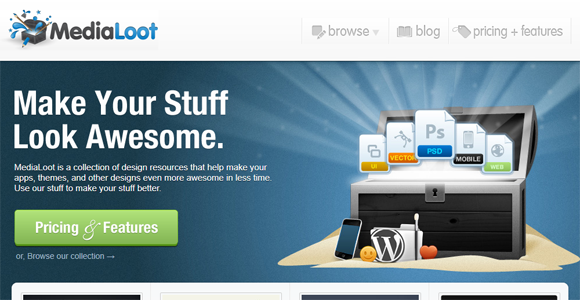 Arsenal sells various excellent packs, which include Photoshop brush collections, texture collections, mockup templates, fonts, vectors, and video tutorials.
Tuts Plus offers four different payment options and the membership gives access to premium tutorials, motion graphics, vectors and illustrations, computer graphics, music and audio, flash, photography, and other premium sections.
Artbox 7 sells brush, icon, and vector sets, as well as a complete designer set, which includes 523 packs and more than 7650 elements.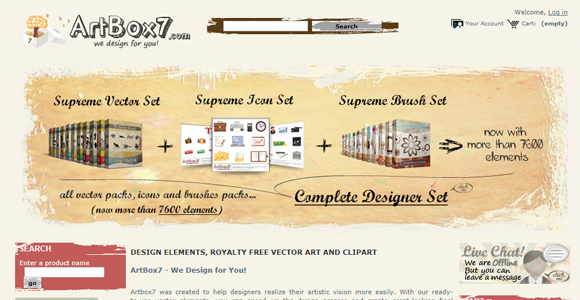 Brush Eezy has a great collection of patterns, brushes, PSD files, shapes, styles, and gradients. The premium section of the website offers three monthly subscription options, allowing 10, 20, and unlimited monthly downloads. With instant downloads, huge discounts, credit roll over, and requests, Brush Eezy premium is well worth joining!
Icon Dock – if you are on the hunt for icons, then this is the website to bookmark. You can purchase single icons for a dollar or a little more, or buy complete sets and use the top quality icons in your own work.
With close to 25 000 graphics and prices starting from one dollar, Graphic River is well worth checking out. On the web site, you can find graphics, print templates, textures, vectors, web elements, fonts, add-ons, objects, presentation templates, and icons.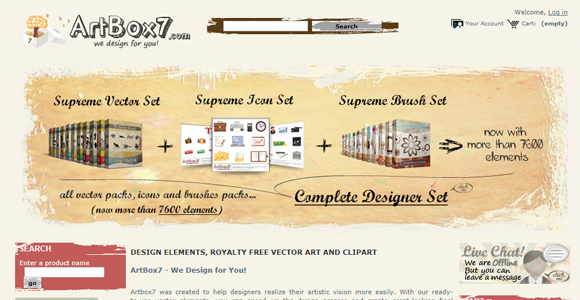 IStockPhoto is one of the best-known sites, offering premium graphic packages. Once you join, you can purchase credits and then use these credits to buy photos, illustrations, flash, video, or audio files.
Graphstock has stock photos, isolated objects, textures, various vectors, as well as WordPress, site, PSD, email, and other templates. In addition, you can find numerous Photoshop add-ins such as styles, shapes, brushes, actions, and gradients.
Cutcaster is packed with images, conveniently grouped in twelve popular categories. The credits start from a dollar for a 480×320-pixel image and go up to fifteen dollars per credit for high resolution, 5900×3800 pixel images.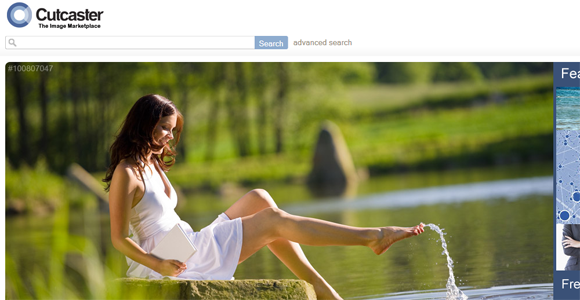 Big Stock Photo has a vast collection of more than five million royalty-free images. The credits are sold for $0.99 up to $1.69 per credit, depending on the amount you wish to purchase, the images are divided into 14 main categories, and you can browse them by category, search them by keyword, or sort them out according to popularity.
Premium graphics can make a web designers job much easier and these sites have a great selection. Do you have a favorite not in this list? Please share it in the comments.