Media PCs – What does it take to build the ultimate entertainment device?
on July 18th, 2011

Setting up a home theater, which enables you to enjoy watching high definition movies, listen to music, and surf the Internet at the same time is possible with the use of a media center PC. The media center PC is a computer, which serves as a video and audio source all in one, supports the highest definition PC and TV picture formats and the most widely used audio codecs and formats at the same time. Instead of linking a separate DVD player, Blu-ray player, gaming console, and a set-top box to an HDMI switch and then to your plasma TV, you can have a single media center PC, which would allow you to enjoy watching high definition movies, listen to music, display and preview photos, as well as use it as a regular computer. In addition, the unit could be used to record movies, download content, tune in to live Internet radio stations, play games, and more.
Media Center PC Components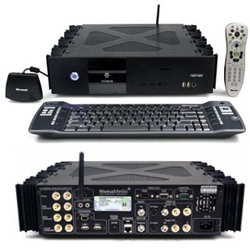 Powerful processor
Since you are likely to be running multiple programs all at once and you would want to be able to watch high definition movies, a powerful processor is a must.
Powerful graphic card
A high end graphic card with at least 1GB of memory is highly recommended
High capacity, fast hard drive
The higher speed of the computer's hard drive ensures faster response and its high storage capacity would let you store greater numbers of movies, music, and any other content
Memory
At least 2GB, but preferably 4GB or RAM or more
TV Tuner
Today's TV tuners are typically USB devices, which come in all flavors. A dual TV tuner, which allows you to watch one program while recording another or a hybrid TV tuner, which is capable of receiving both analog and digital signal would be a great addition to a Media Center PC
Blu-ray and DVD drive
External card reader
Monitor
Depending on the intended usage, having a separate computer monitor and having the computer linked to a large TV screen would be ideal. This would allow you to watch the movies on a wide TV screen and use the computer monitor when surfing or editing documents.
Connection options
Since HDMI is de facto the standard interface, having a video card and monitor with HDMI slots is perfect, but other connection types, which would allow you to connect the PC to older equipment might be necessary as well
Width, weight, and appearance
When you are building a home theater, you would want a media center PC, which is stylish, compact, slim, and quiet
Remote control
Network Attached Storage (NAS)
Even the largest hard drive could easily run out of space as more and more content is saved on it, and in that case, connecting the media center PC to a Network Attached Storage is desirable since the storage capacity of the NAS could be easily extended as the needs of the user change
A media center PC should have a solid power supply, adequate cooling system, and motherboard, which can take more components if needed. It is obvious that such PC is likely to cost quite a bit more than the average computer as it requires the best hardware in order to perform all its functions. However, the advantages of building a good media center far outweigh the higher cost though as you can have an all-in-one home theater that allows you play the latest PC and TV video formats and listen to surround sound music.
Media Center PC Software
In most cases, a media center PC needs specialized software, which allows the users to take control over the various functions from a distance. All good media center software packs come with built-in media players, support for various commonly used codecs, support for different aspect ratios and TV and PC video formats, and support for most commonly used audio formats and codecs. In addition, the software normally uses graphical interface, which allows the users to organize their content easily, manage the media files, and make use of plugins, which could extend the software's functionality.
XBMC (formerly Xbox Media Center)

A cross-platform media center software, which allows the users to manage their media center PC with remote control and easily manage all their content. XBMC uses the so-called 10-foot user interface, which comes with icons, fonts, and menus that make it easy to read and use from 10 foot distance. Originally developed for the first Xbox, the software can now run on Linux, Mac OS X, and Windows machines and supports user-created plugins that can connect the media center PC to YouTube, Netflix, Grooveshark, Hulu, Pandora Radio, and other content streaming websites.
Windows Media Center

A software pack for Windows running media center PCs and when coupled with third-party PVR software offers excellent functionality. The latest versions of Windows Media Center supports MPEG2 codec and the software allows its users to create virtual channels without TV tuner, copy remote content, launch TV from the start menu, use rating controls, create slide shows, and more.
Front Row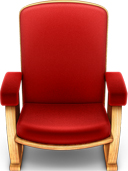 The media center software of choice for Mac OS X users. The software comes with 10-foot user interface and allows the users to access their hard drives and play various media files via a remote control, access their iPhoto and iTune libraries, control the DVD drive, or play any content, which has been saved on the hard drive.
There are two ways to get a decent media center PC – buy one or custom-build one by ordering all the hardware and software, which you need. In either case, you are likely to spend quite a bit of money, but end up with a super fast and powerful computer, which can not only play back all popular media file formats, but seamlessly integrate with your existing home theater video and audio equipment as well.
A media center PC can change the way you watch television and movies as well as listen to music, but you have to use the right components. Do you have a media center PC; or want one? Share your experiences with us in the comments.