Cleanup Crusade: Keeping Your Windows Based PC Clean

There are tons of tools out today for cleaning up your Windows based PC, so many that it is hard to wade through the good applications and the garbage. I will run through some great applications that I use myself to keep my PC spotless. Best of all, these applications will not cost you a penny! All of the items I will talk about can be found at  their developer's website or through a site called FileHippo.com, which is a great centralized hub for free software.
The first application is Ccleaner, it is brought to you by Piriform, the creators of several good and free applications. Ccleaner is a clean up utility that users from novice to advanced can use to keep their PC clean and running like new! You can start with the Cleaner option and scan your PC for hundreds of useless files, logs, temporary items, and on and on. Once the analysis is run, the clean function allows you to remove those files.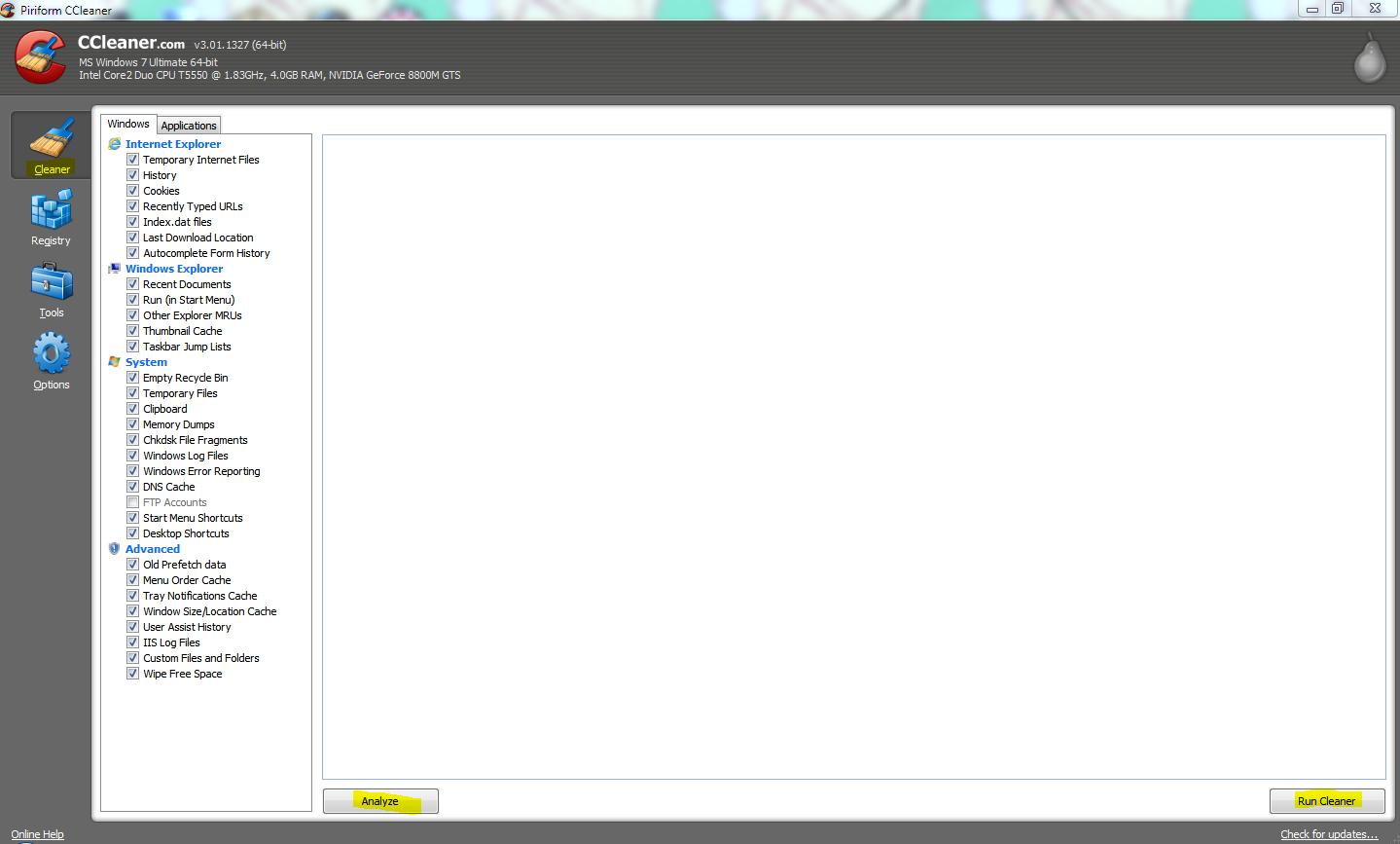 The next step in the process is the Registry Cleaner, which involves running the Analyze tool and then the Run Cleaner piece. This will run through and clean out the unused items and leftover junk in your registry.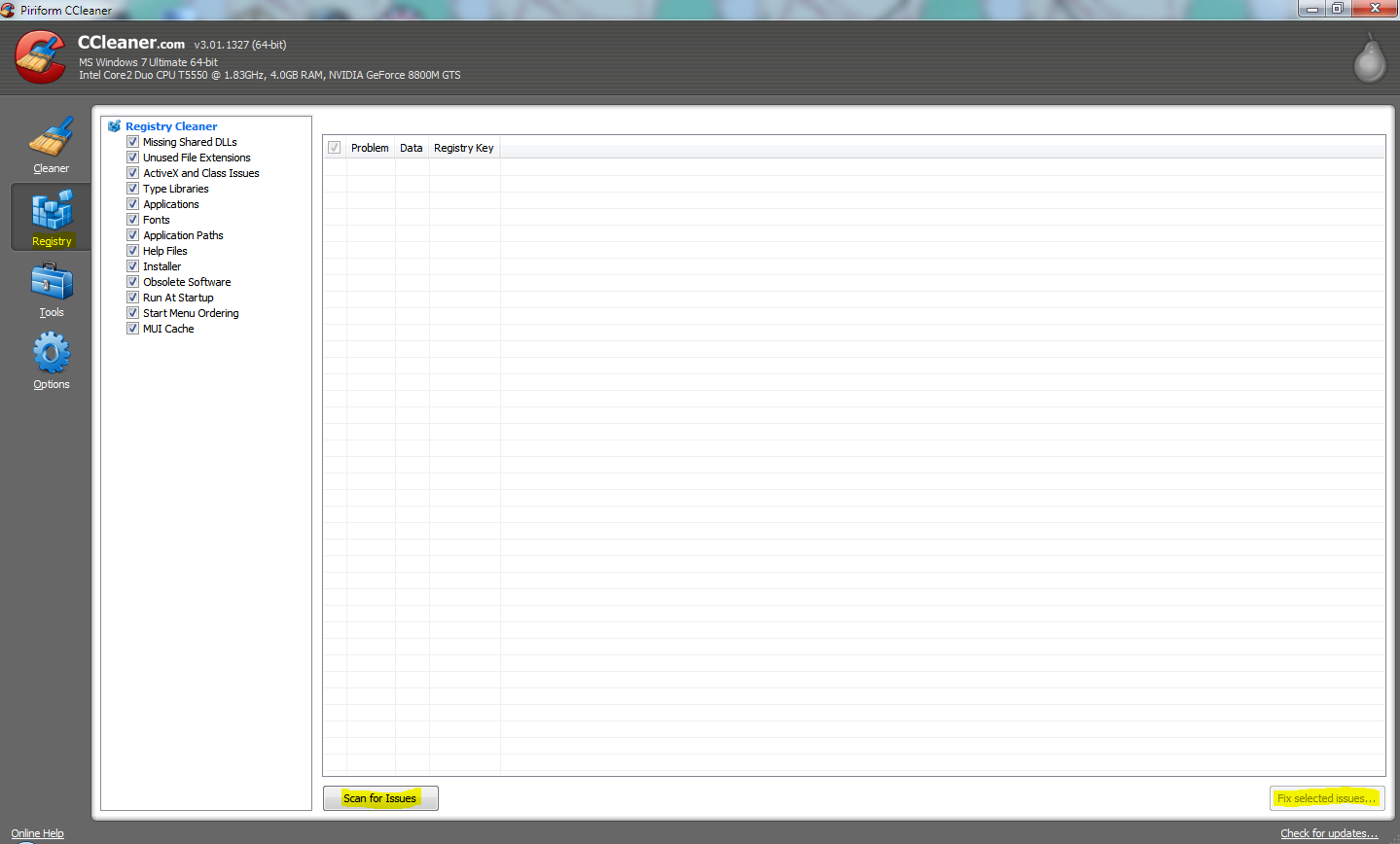 After those are done you can go through the Tools section and look at anything else you would like to use, the items included are an Uninstaller clean up, Startup items clean up, System Restore clean up, and a Drive Wiper.  These are all good things more advanced users can go through to keep their PC running at a tip top pace.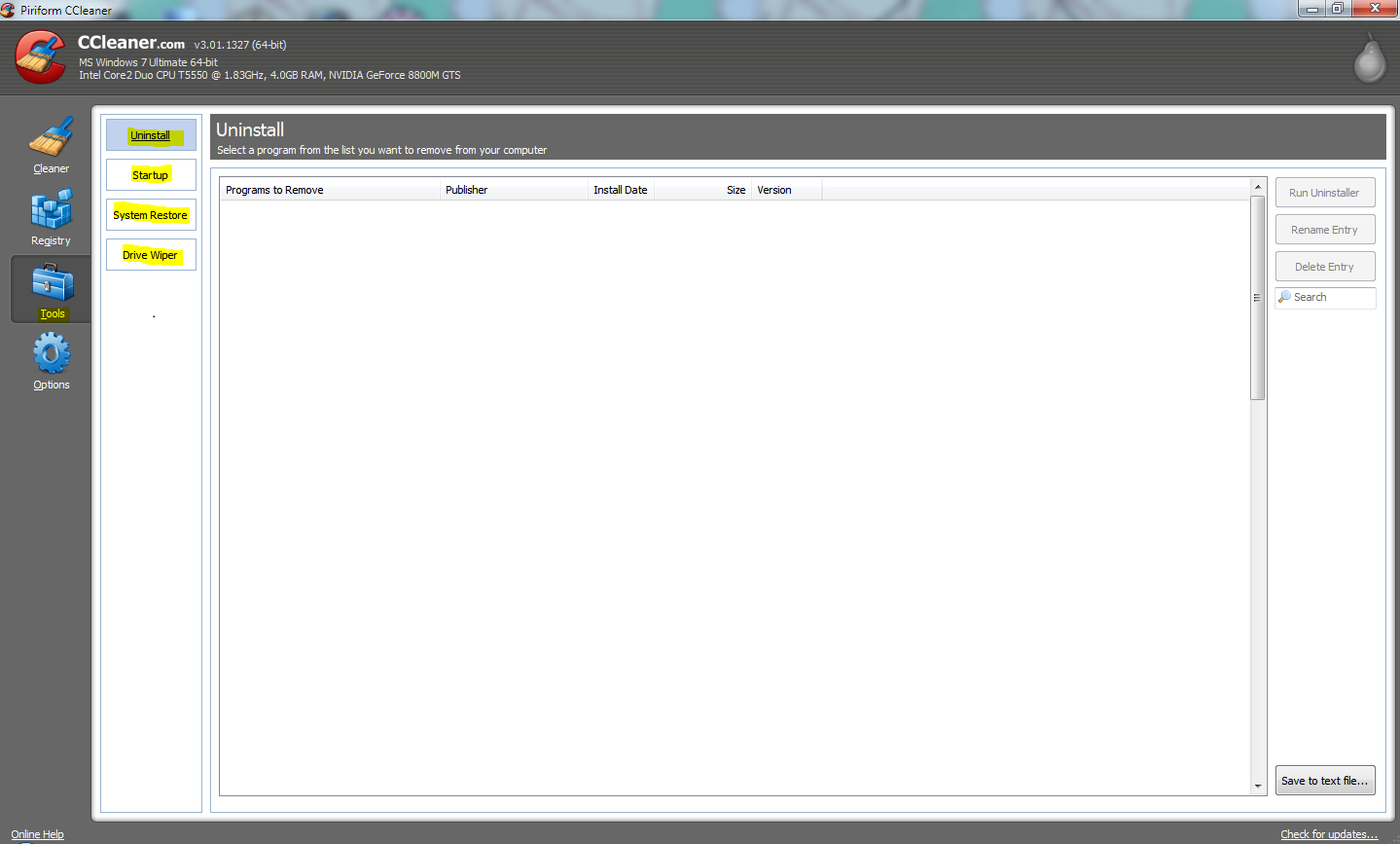 Make sure with any tool to only clean and remove what you are comfortable with doing. I have been using this program for years and have never had a single problem. It is a fantastic free program and I would suggest it to anyone.
The next application is Microsoft's Security Essentials. It is a free anti-virus software Microsofthas put out, which just so happens to put the rest of the free anti-virus applications out there to shame. It is very small, integrated into Windows, and a very light resource footprint compared to the other free anti-virus softwares out there. After you have completed a run through with Ccleaner installing and running Microsoft Security Essentials is the next step in the comprehensive clean up process.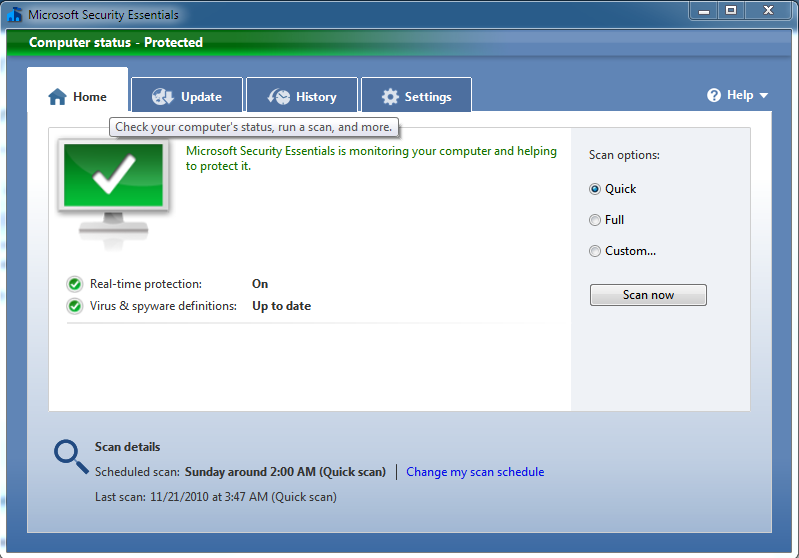 When you install the application it will set up automatic scans and do all the scheduling for you, but if you need to you can manually run a scan. The updating also takes care of itself which is great. Overall it is a fantastic piece of free software to keep your PC virus free.
The third application is Malwarebytes Anti-Malware. It is a piece of software you should have available in the event of an infection, it has been known to catch things that other anti-virus softwares do not catch. It is not a full freeware piece of software, but the shareware installation works fine. It is one  I have used several times to get rid of those nasty infections that will not go away.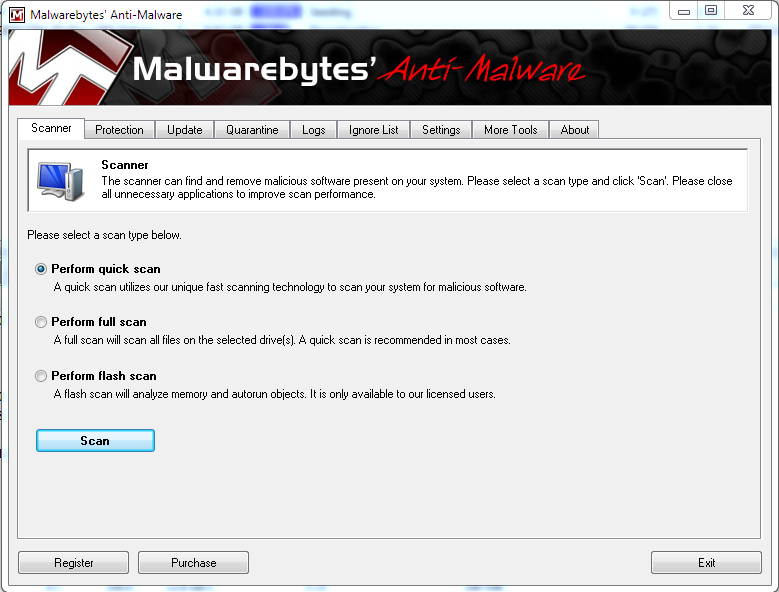 Once you download the installation software and run it, launch it and click on update. Select the check for update to download the newest version of the scanner files. In the event you are not able to connect to the internet, or you have a PC so badly infected you remove it from your local network to prevent damage to other PC's (I fully suggest you do this, you don't want to spread the infection) there is a manual download of the update files. Follow the link on another PC and download the file, drop it on a USB thumbdrive or burn it on a CD and bring it to the infected PC. Double click and run the file and it will load the update.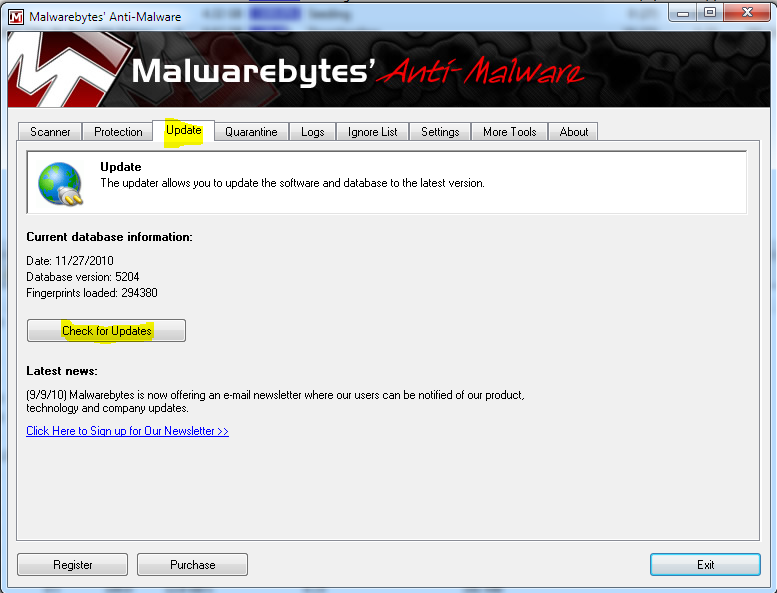 Once you have your copy of Malwarebytes updated, you are going to want to run the scan. You can either choose the quick scan or the full scan. If you have gone to the trouble of reading my guide and wanting to fully clean your PC, go ahead and run a full scan. It will take a while on the full scan but in the end you will know for sure if your PC has an infection.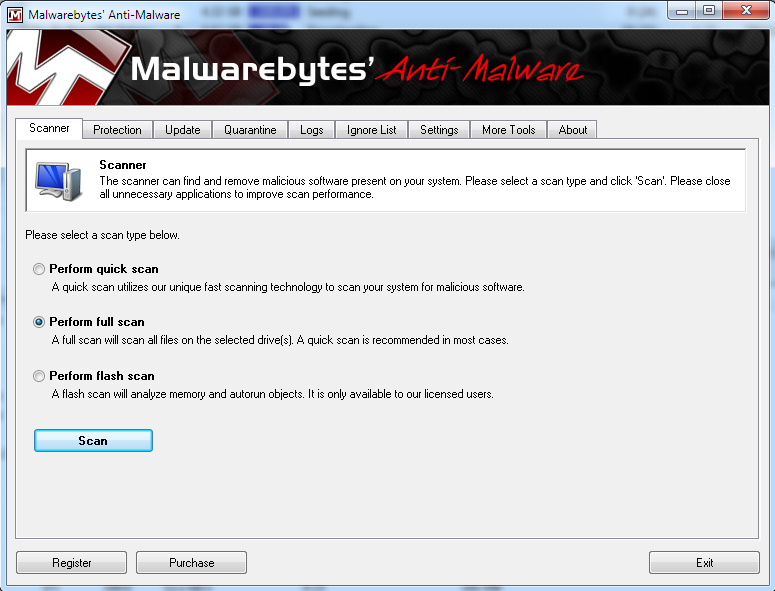 The last thing you will want to do with your cleaned up PC is to run a defrag to get data realigned on the drive after the removal of so much junk from your cleaning process. You are more than welcome to run the defrag program built into Windows, but since we are on a discussion of awesome free software, you will not want to do that. You should seriouslyconsider picking up MyDefrag(formerly JK Defrag). It is a fantastic defrag program that will also optimize your operating system drive. This is a simple program to use and it has a quick download and install.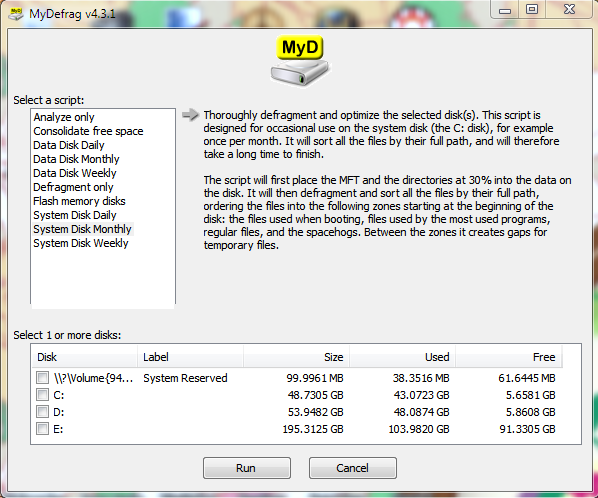 Once you load the program, if you are going to be defragging your operating system drive you will want to put the check box in your C:. If this is your first clean up with this method, you will need to select the System Disk Monthly option. This will take a lot of time on the Monthly scan, in the future you are going to want to do a shorter scan.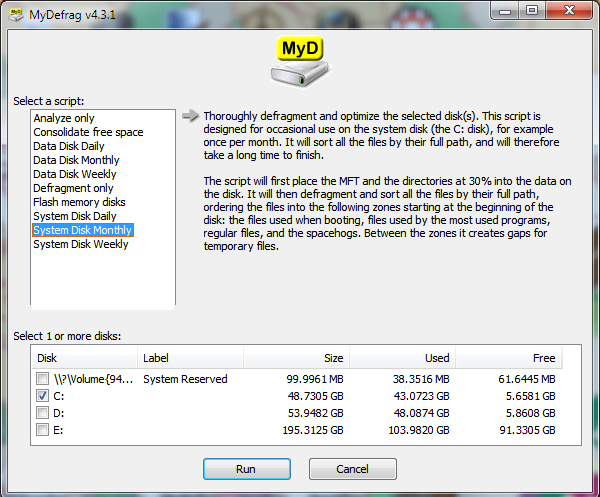 Once you have the parameters set, go ahead and run the defrag. At this point you can sit back and relax, make a sandwich, do something because it will take quite a bit of time to finish. Although the screen you see when you defrag is magically hypnotic. So if you want, watch it for awhile.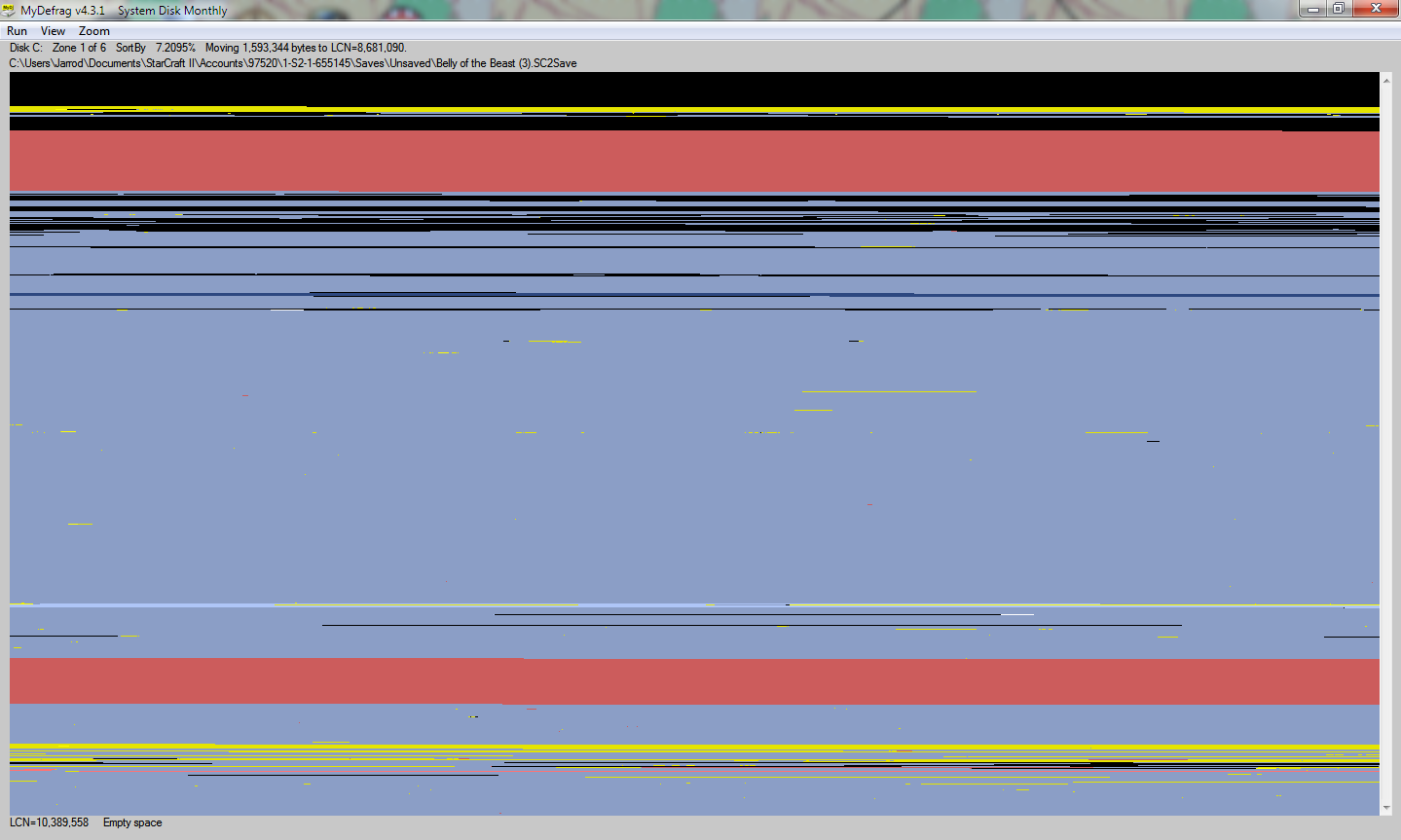 Once you have finished your defrag the cleaning is over. It is not the most fun, but you will keep your PC running more smoothly and possibly a tad bit better than before. All of the programs I have listed are of extremely high quality and best of all free. There are a ton of other programs out there I did not cover, so if you know of something I should look at, please drop it in the comments.