Guide to Buying an LCD Monitor – What You Need to Know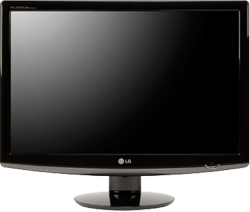 Keeping up with all the latest technological developments is often challenging and if you are on the market for a new LCD monitor right now, you could be easily overwhelmed by the choice that you have. The LCD monitors come in all sizes and price ranges, with different native resolutions, contrast, screen refresh rate, luminance, and coming with some additional features that could help you expand their functionality. In addition, you would have to consider your own needs, as some monitors are great for gaming and multimedia, while others are perfect for everyday use in the office.
Factors to Consider
What are the factors that you should take into account when buying an LCD monitor:
Price – Buying the best there is could be tempting, but you have to search for a monitor that is within your budget. Luckily for all of us, the prices have dropped quite a bit in the past few years and today, you can find a decent LCD monitor for as little as $150. The affordable models will inevitably come with lower specs, fewer additional features, and cannot compete in terms of quality and performance to the top of the range models, but they could be adequate for the average user and ideal for various types of applications. On the other end of the spectrum are the LCD monitors, which cost up to $3000, deliver superb image, and which could help videographers, photographers, engineers, and other processionals be more productive.
Size – Ranging from 15 to 30 inches in diagonal, the larger monitors are typically costlier, but not necessarily better for all users. Larger monitors are giving you larger work area, but smaller ones could be perfect for users that have limited office space or do not have powerful enough video card that can support the higher native resolution of the larger LCDs.
Resolution – Higher native resolution delivers better viewing experience. The resolution of the LCD monitors is measured in pixels and the native resolution is the amount of physical pixels on the monitor. In addition to the native resolution, the LCD monitors can display other resolutions as well, but this is achieved by scaling the image. A full high definition resolution of 1920 x 1080 ensures excellent quality, but monitors with native resolution of 2560 x 1600 or higher are available as well.
Pixel response rate – Measured in milliseconds, the pixel response rate refers to the speed at which a pixel is capable of changing its color. Higher pixel response rate ensures that there is no streaking effect or ghosting when a moving or changing image is displayed.
Aspect ratio – most LCD monitors have a 4:3 aspect ratio, but some newer models have 16:9, which is the universal format for high definition movies.
Luminance – The brightness, which the LCD monitor is capable of producing. Luminance is measured in candelas or nits per square meter and while 500 nits or higher is better for watching movies, 200-250 nits is adequate for most other applications.
Contrast ratio –The difference between the whitest white and the darkest black. Higher contrast ratio is preferable, but some manufacturers list inflated and unsubstantiated numbers.
Additional features – built-in speakers, embedded webcams, USB ports, and adjustable stand are some of the additional features that deserve consideration. Some monitors come with glossy, while others have mate screens and each type has its advantages and disadvantages.
LCD Panel Technology
There are three popular LCD panel technologies, namely TN (), VA (Vertical Alignment), and IPS (In Plane Switching).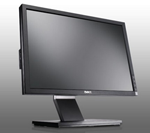 The TN panels are the most widely used since they are affordable and have high response rate, making them perfect for the average user and the gamers alike. However, they pale in comparison to the other two panel types since they have to use dithering in order to display the full 16.7 million colors of the 24-bit color standard. Viewing angles, color reproduction, and contrast ratio of the TN panels are also worse than the same specs of the VA and IPS LCD monitors.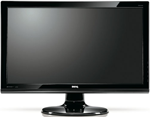 The VA panel displays have good contrast ratio, which delivers better black levels, better color reproduction than the TN panels and wider viewing angles. Their major disadvantage of the VA panels is "color shifting," which results in loss of shadow details and uneven brightness levels.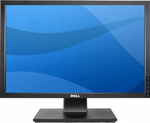 The IPS LCD monitors are the top of the range and offer excellent color reproduction, wide viewing angle, and superb image quality. They also have an adequate response rate, which is only slightly lower than the TN monitors response rate. The biggest drawback of the IPS panels is their high price, which is the main reason these monitors are used mostly by professionals, looking for top performance.
Monitor Types
Depending on the intended use, the LCD monitors could be divided into budget, professional, gaming, and multimedia.
Budget LCD Monitors
Most of these are TN panel monitors, which come with little or no additional features, have rigid stands, and cost a few hundred dollars at most. While they are not perfect, they could be more than adequate for the average user or for the office.
Professional LCD Monitors
Suitable for a wide array of applications and are typically recognized by their higher price, IPS panel type, adjustable stand, and various additional features such as built-in speakers, USB port, web camera, and decent warranty. These are the monitors, which offer the best in terms of performance, grayscale accuracy, and color reproduction.
Gaming displays
Accurate display of moving images is crucial for the gaming LCD monitors and these are typically the ones with faster response times. Moreover, a gaming monitor should have higher contrast ratio, 1280 x 1024 or higher native resolution, and different digital inputs.
Multimedia displays
Similar to the gaming LCD monitors, the multimedia displays should have a variety of inputs such as VGA, DVI, and HDMI, which will allow the users to link different sources to them. Two or more USB ports, higher-end audio speakers, and additional features such as TV tuner, built-in card reader, or webcam are also desirable.
As you can see there are a lot of different options when buying an LCD monitor. If you are in the market for a new one hopefully reading this guide has answered the questions you have about LCDs.
Please feel free to ask questions or share additional information in the comments.