50 Questions That Designers Need to Ask Their Clients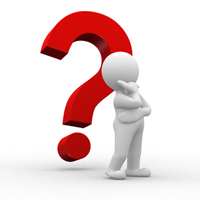 If you are a web designer and developer, one of the most important aspects of your job is to find out what the client needs and wants. In the case of very small projects, a quick phone call or a few exchanged emails is all that you might need, but if you have been awarded a complex and rather large project, you need to find out as much as possible about the project's details. Keep in mind that great many of your clients might not be as computer or Internet savvy as you are and might have completely wrong idea of what, when, and how things are happening – it is in your best interest to figure out all the important details in advance in order to avoid cancelled projects, missed deadlines, and dissatisfied customers.
This is a comprehensive list of 50 questions, which every designer needs to ask his or her clients before developing a new website:
1. What is your company or organization's core business?
2. What is the size of your organization or company?
3. Who are your clients and business partners?
4. What message do you want to convey with your website?
5. What image do you want to project for your company?
6. Who are your competitors?
7. What makes your company or organization stand out?
8. What is the main purpose of the website?
9. What websites do you like and what websites do you dislike?
10. Do you have a registered domain?
11. Do you have a hosting company?
12. Do you have any other websites?
13. What features do you want to include in your website?
14. Who in your company is in charge of the project?
15. What is your contact phone number, email, or instant messenger?
16. Will anyone else be editing the website as well?
17. Are there any colors that you want included in the design?
18. Do you have a company logo, which you want featured on the site?
19. Do you want to be able to add additional content on your own?
20. Do you need a web form, which visitors could use to contact you?
21. Is quality or speed more important to you?
22. How often would you like to be updated on my progress?
23. Do you intend to have a password-protected area of the website?
24. Do you have any images or video files, which you want featured on the website?
25. Do you have written text that you want included on the website?
26. Will you need any articles or publications?
27. What are your preferences of the website's layout and navigation?
28. Will you need any custom artwork or drawings?
29. Do you have any preferences related to the typography?
30. What screen resolution do you want the site built for?
31. Will you be selling products or services online?
32. Are there any special accessibility features that you need?
33. Have you decided on the main categories and areas of the site?
34. Would you like your site's content to be searchable?
35. Would you like the website to be optimized for mobile devices?
36. Do you need any computer programming for the site's functionality?
37. Will you require any administration tools and training?
38. Would you like a custom 404 page?
39. Would you require web site maintenance?
40. Will you need on- and off-site search engine optimization?
41. Will you need additional web site marketing?
42. Will you need any offline promotion?
43. Do you need analytical and report tools installed?
44. Are there any websites that you would like to link to?
45. How much are you willing to spend on the project?
46. How and when are you going to make the payments?
47. What is the deadline for the project?
48. Would you need additional design services?
49. May I include your website in my portfolio?
50. May I have a footer link to my own website?
You can break down all these questions into different groups, print them out, and email or fax them to your client as soon as you have been awarded the project. It will not only help you understand your customer's needs better, but will also assure them that you run professional and reliable business.