Find Out Whats Up With Windows 8

After the not so well-received Vista operating system, the software giant Microsoft released Windows 7, which is, according to many, the best Windows operating system to date. It is fast, robust, user-friendly, and functional, and most users have responded to it extremely well, but while some are still contemplating whether to take the leap and purchase, install, and use Windows 7 on their personal computers, the company is already actively developing its successor, unofficially named Windows 8. Windows 8 has been the talk of the town for quite a few years, with leaked screenshots and Milestones appearing here and there, and it has been surrounded by many rumors and speculations. On June 1st Microsoft has finally spoken up and revealed some of its features and the concept behind it.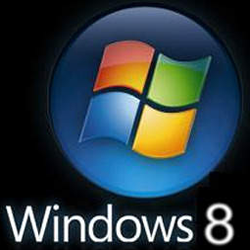 It seems that the plans for the Windows 8 have been hatched about (or most likely before) the time of the Windows 7 release in 2009 and that the system has been actively developed for a number of years. Even though the work in progress was kept under tight security, the first build, Milestone 1, was leaked to an online community, appeared on some torrent websites, and then its first screenshots have been posted as well. The features that were allegedly included in that build were an updated task manager, native ISO mounting, and built-in PDF reader. The Milestone 3, which Microsoft released to their partners reportedly had included AppX package application model, which would allow users to purchase applications online.
However, some of the rumors have been put to rest on June 1st at the D9 Conference in California, when the president of the Windows division, Steven Sinofsky, offered first official glimpse at the new operating system's features. According to him, Windows 8 comes with entirely new interface and is more touchscreen oriented than any of the company's previous operating systems. It is clear that some of these changes have been brought on by the ever-increasing popularity of the tablets and the mobile surfing, and the new user interface and the work environment will be fully optimized for these devices, even though people that use mice and keyboards would be able to access every single feature just as easily. The Start button, which was present in every release since Windows 95, is replaced with a Start menu, resembling the tile-based interface of Windows Phone OS and there are "live tiles" that will be able to present the users with the latest from apps and offer easy and straightforward switching between these apps as well. For true multitasking and cleaner and more organized work environment, the applications would be easily resized and snapped to the side of the screen. Another feature, which would help touchscreen users make the most of the new operating system, is the ability to access their files in a similar fashion as the applications, making it possible to explore one's hard drive with touch only.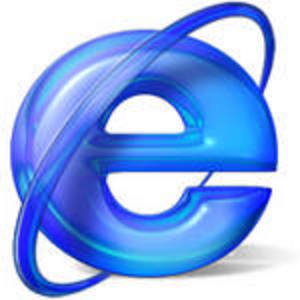 Internet Explorer 10 will be included in Windows 8 and the browser will be capable of running applications on home computers as well as mobile devices, making use of the latest HTML 5 and Java Script technologies, which also serve as a foundation of the entire new platform. The fully touch-optimized browsing that would use the "power of hardware-accelerated Internet Explorer 10" is yet another step in the touch-centric hardware direction.
However, the hardcore mouse and keyboard users are not forgotten and according to the Vice President of Windows Experience, the operating system will be fully functional, regardless of the device that the users have or the peripherals that they choose to connect. According to her, this new direction will present the software and hardware developers with new and exciting opportunities, and that the apps Windows 8 are expected to be developed in a way that exploits fully the powers of HTML5 and JavaScript, and these apps will be full-screen and touchscreen optimized. In addition, in their press release Microsoft has announced that the developers would be able to use new libraries and controls in order to create new, "touch-first" apps, which apps would support "fluid interaction and seamless connectivity" and these applications would be able to use the new platform to connect with one another as well.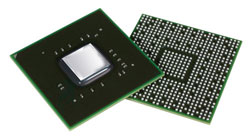 System on a Chip processor support – earlier this year, at the Consumer Electronics Show in Las Vegas, Microsoft has announced that their next operating system would be running on System on a Chip (SoC) processors and the demonstration at the D9 Conference has confirmed their statement. The SoC processors are more powerful that their microcontroller counterparts and capable of running applications on their own, even when these applications typically need external memory chips such as RAM to run. As demonstrated at the show in Las Vegas, Windows 8 can also run on ARM-based systems, which are the most widely used systems in the embedded and mobile electronics market. According to some, the idea of porting Windows to ARM dates back to Vista, but only last year Microsoft has announced that it had signed a licensing agreement with ARM, and has made deals with some of the top ARM chipmakers as well.
Rumored to be released late in 2012, the new operating system with code name Windows 8 is taking a new and bold direction and it seems that it is likely to compete head-on with some of the already popular mobile systems. It is expected to work well on laptops, desktop computers, Smartphones, and tablets and be fully functional regardless of the peripherals attached to these devices. However, there are some skeptics too, which are doubtful as to whether a lightweight operating system that works well on mobile devices would satisfy the power users and live to their expectations. However, the only the company's developers and some of their close partners are familiar with the capabilities of Windows 8 and it is probably too early to draw any radical conclusions. One thing is certain – some of the old features that most of us are accustomed to will be gone for good and some newer and better will be added. Will the Windows 8 operating system be just as well-received and liked as Windows 7? Only the future can tell, but all computer enthusiasts definitely have something to look forward to!